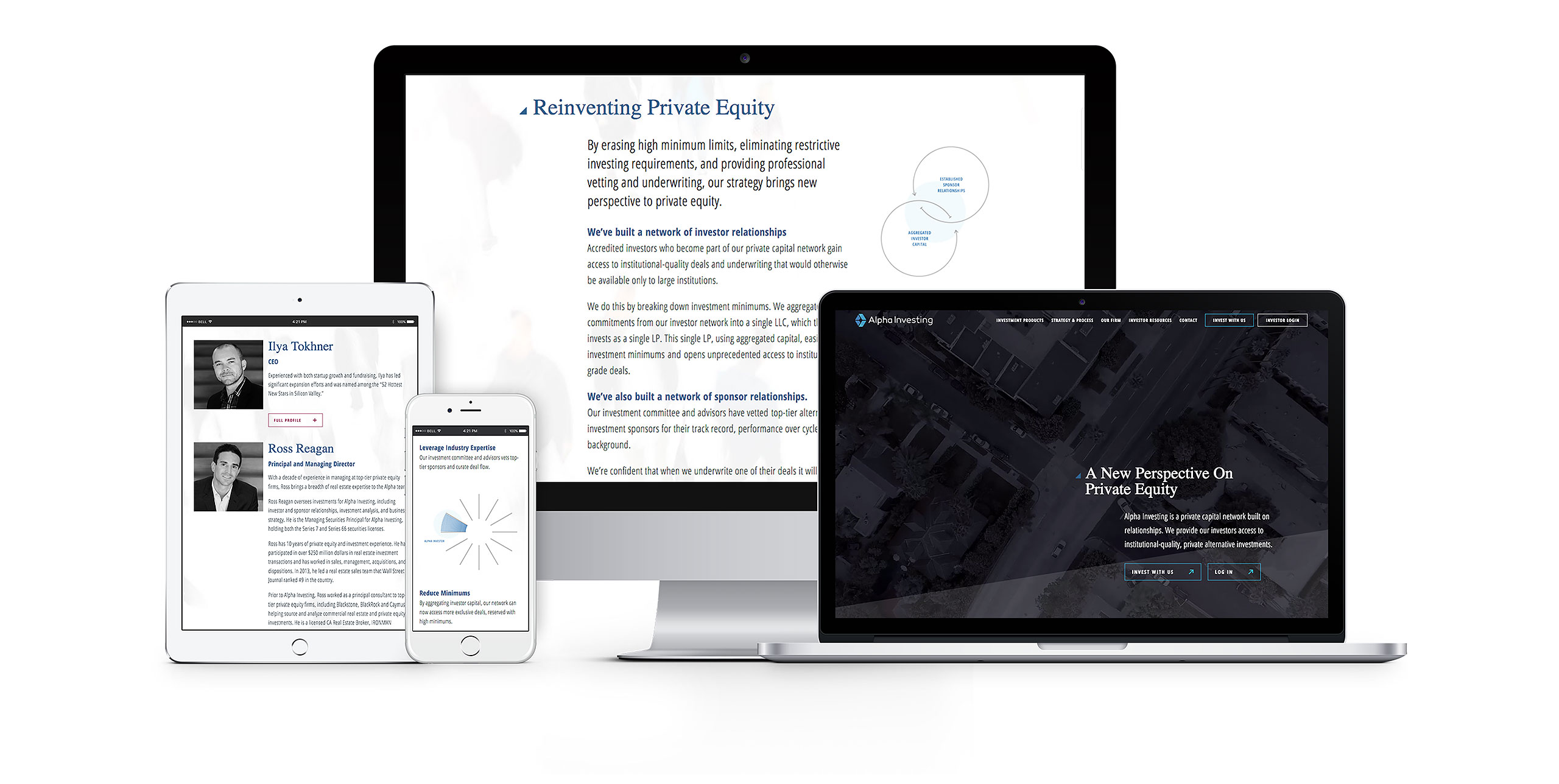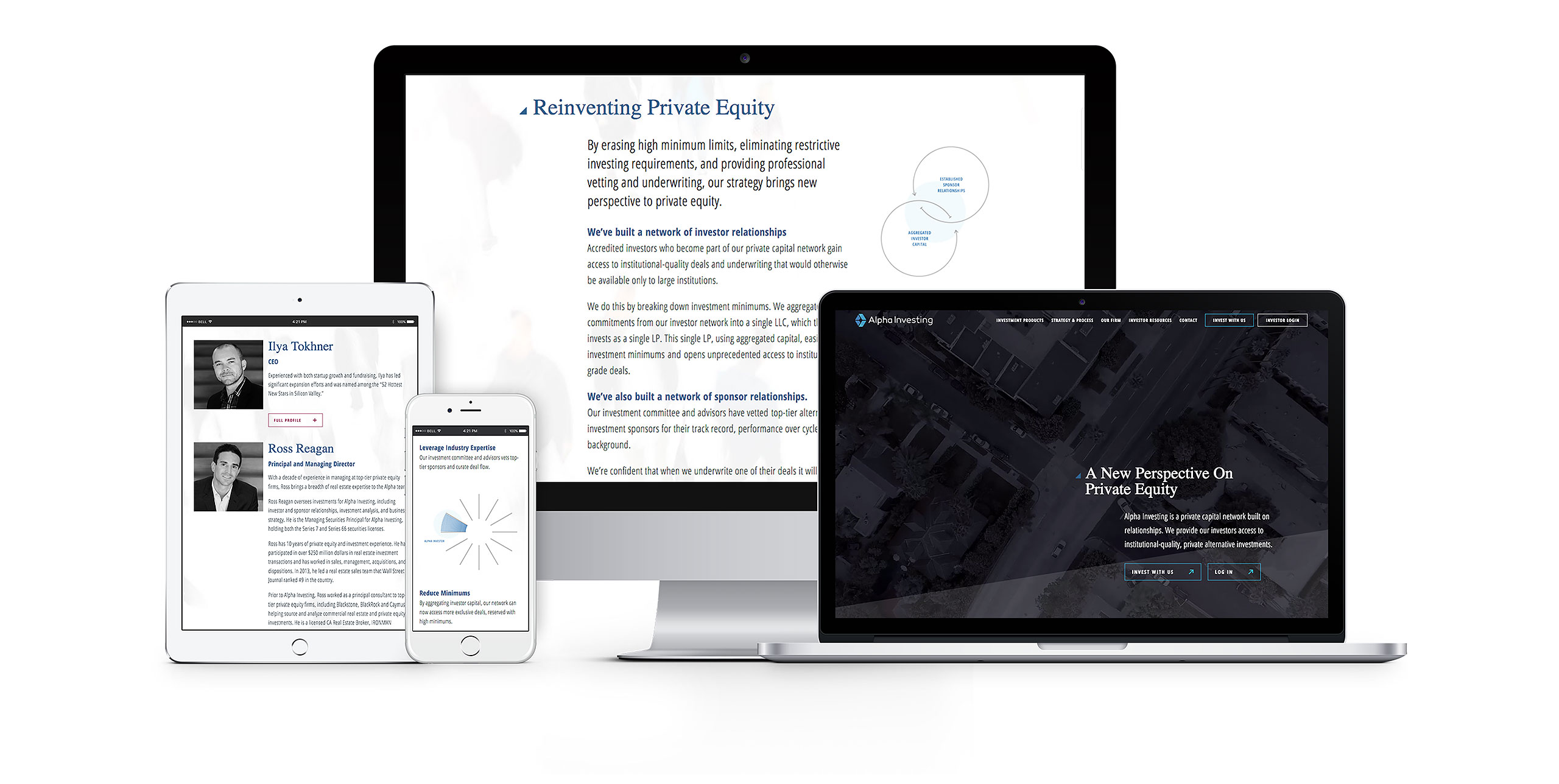 Establishing an Exclusive Presence
Alpha Investing Website
As Alpha Investing began to reach a wider investor base for its private capital network, the firm needed to present itself online as established and exclusive.
The initial brochureware website clearly communicated the firm's investment strategy and positioned the firm as accomplished and proven. Animated diagrams illustrate the firm's approach to private equity investing and top-down overhead video gives pages a unique visual element.
After launching the initial site, we continue to add functions such as investor accounts, an investor document vault, and digital document signing to provide a more robust tool for the firm and its investor base.
Design, copy, and production; fully responsive, developed in WordPress in collaboration APMeyer.
*Real Capital Analytics, June 2015
[unex_ce_button id="content_w4rhaeg7x" button_text_color="#000000" button_font="light" button_font_size="15px" button_width="auto" button_alignment="center" button_text_spacing="1px" button_bg_color="#ffffff" button_padding="15px 60px 15px 60px" button_border_width="1px" button_border_color="#000000" button_border_radius="0px" button_text_hover_color="#d9d9d9" button_text_spacing_hover="1px" button_bg_hover_color="#333333" button_border_hover_color="#000000" button_link="/work/alpha-investing/" button_link_type="url" button_link_target="_self" has_container="1" in_column=""]Case Study: Building the Alpha Investing Brand »[/ce_button]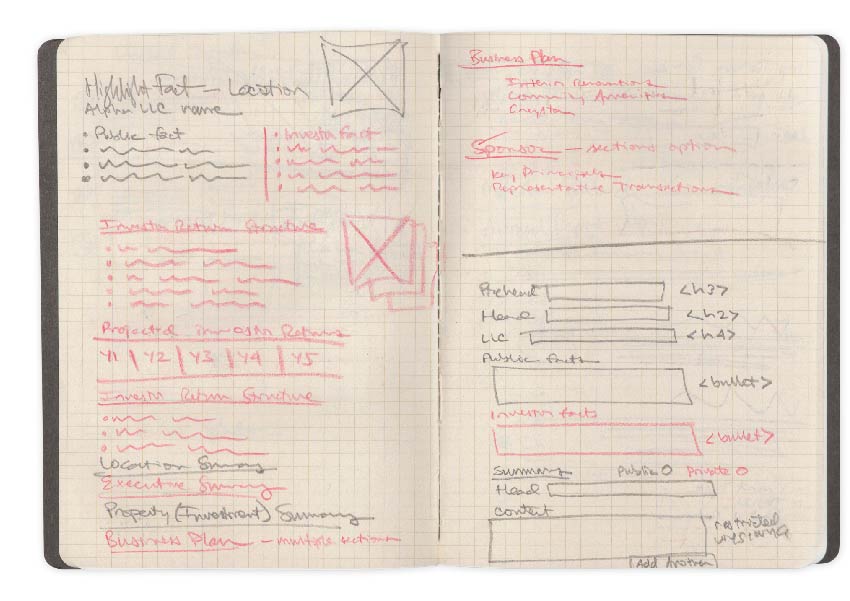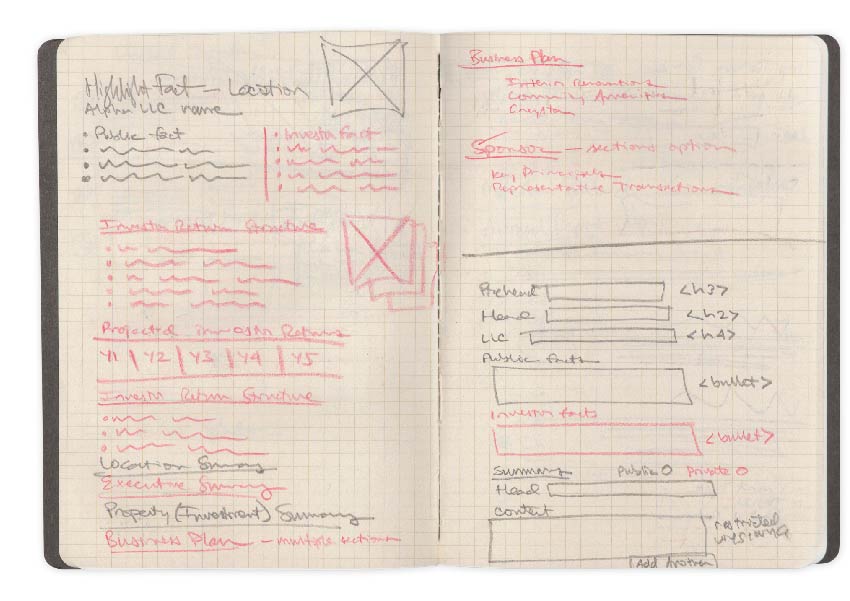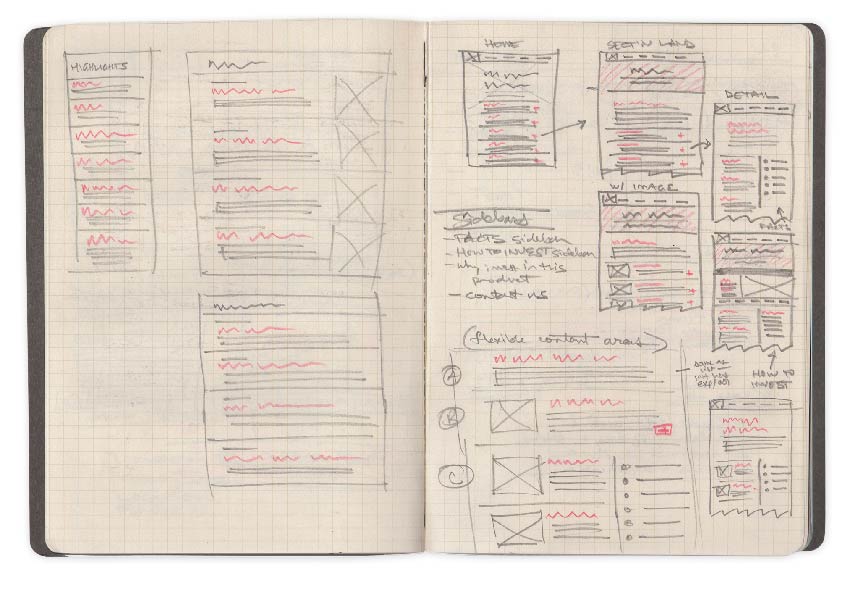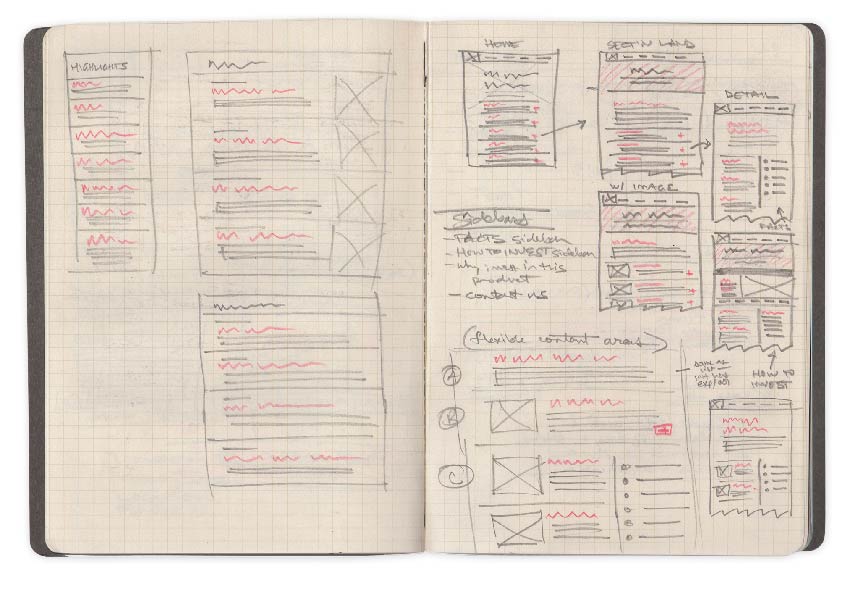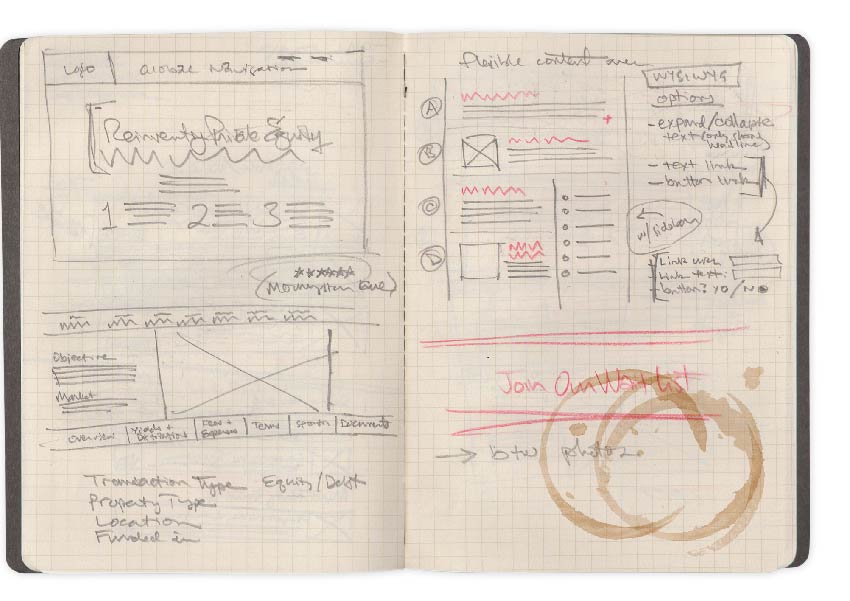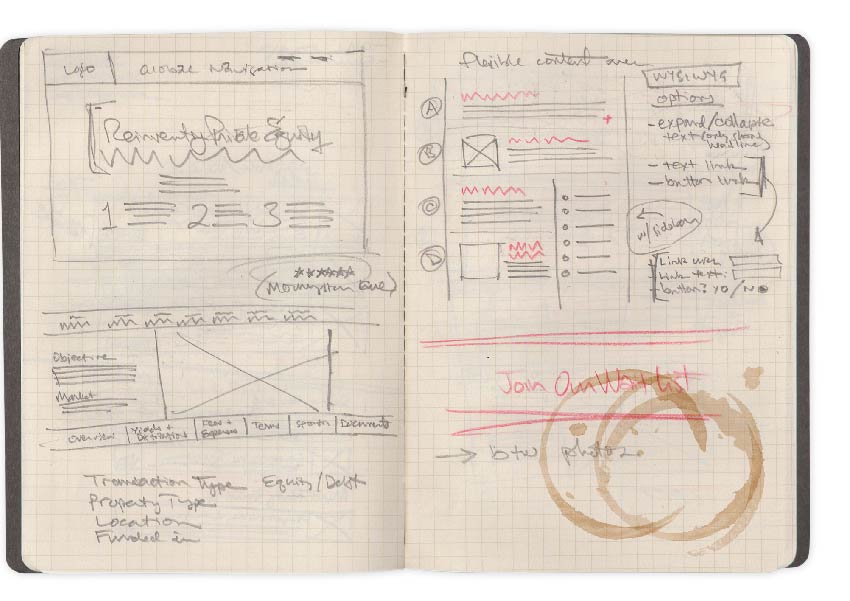 Extensive site mapping and wireframing ensured we accounted for all content and considered the relationships between pages. We also carefully planned how the content would be managed and how pages would respond to different browser window sizes — all before we began designing


A custom user account management function gives the firm's investors access to exclusive content and investment opportunities. It also provides Alpha Investing with a centralized contact management function and integrates with Box.com for secure document storage.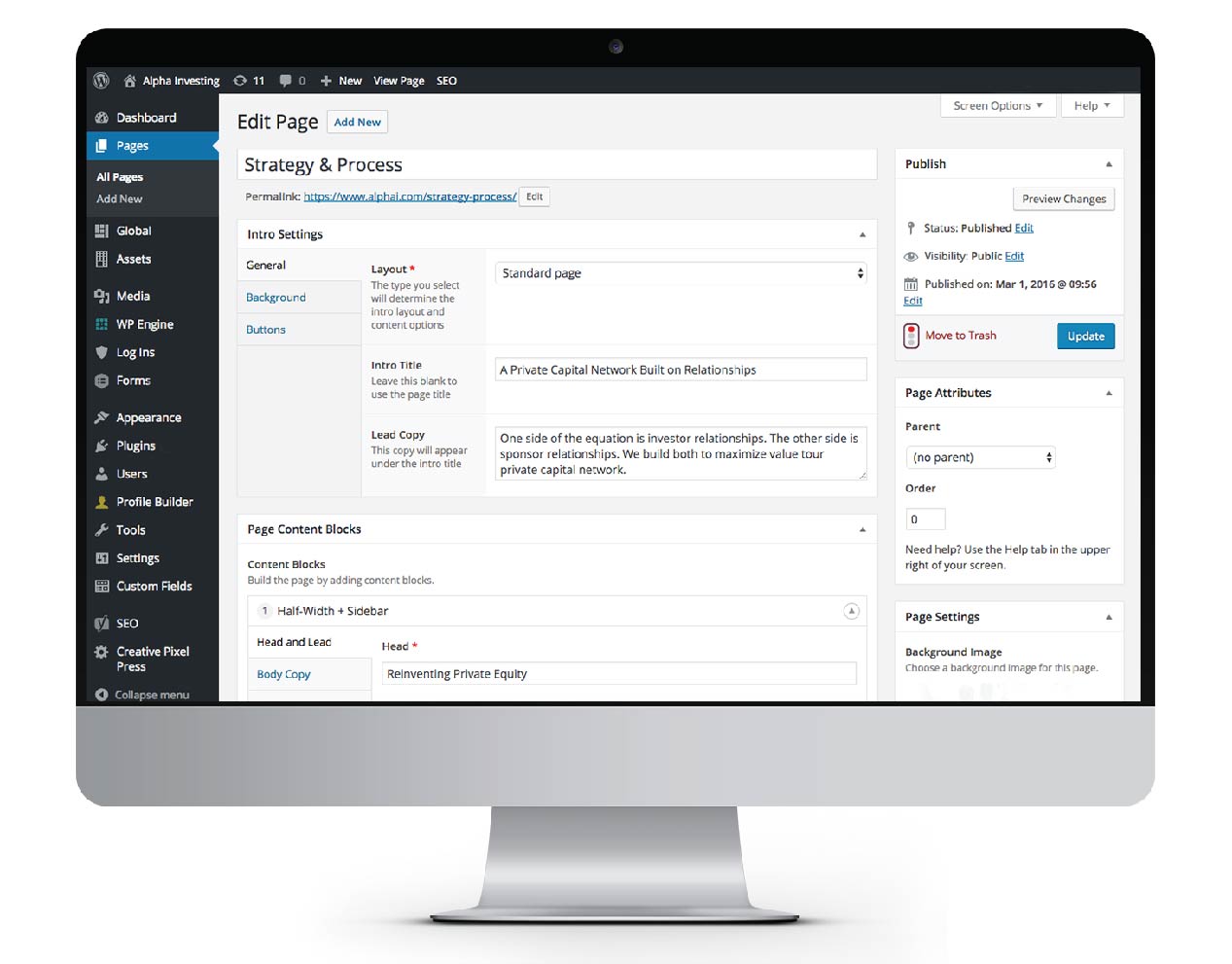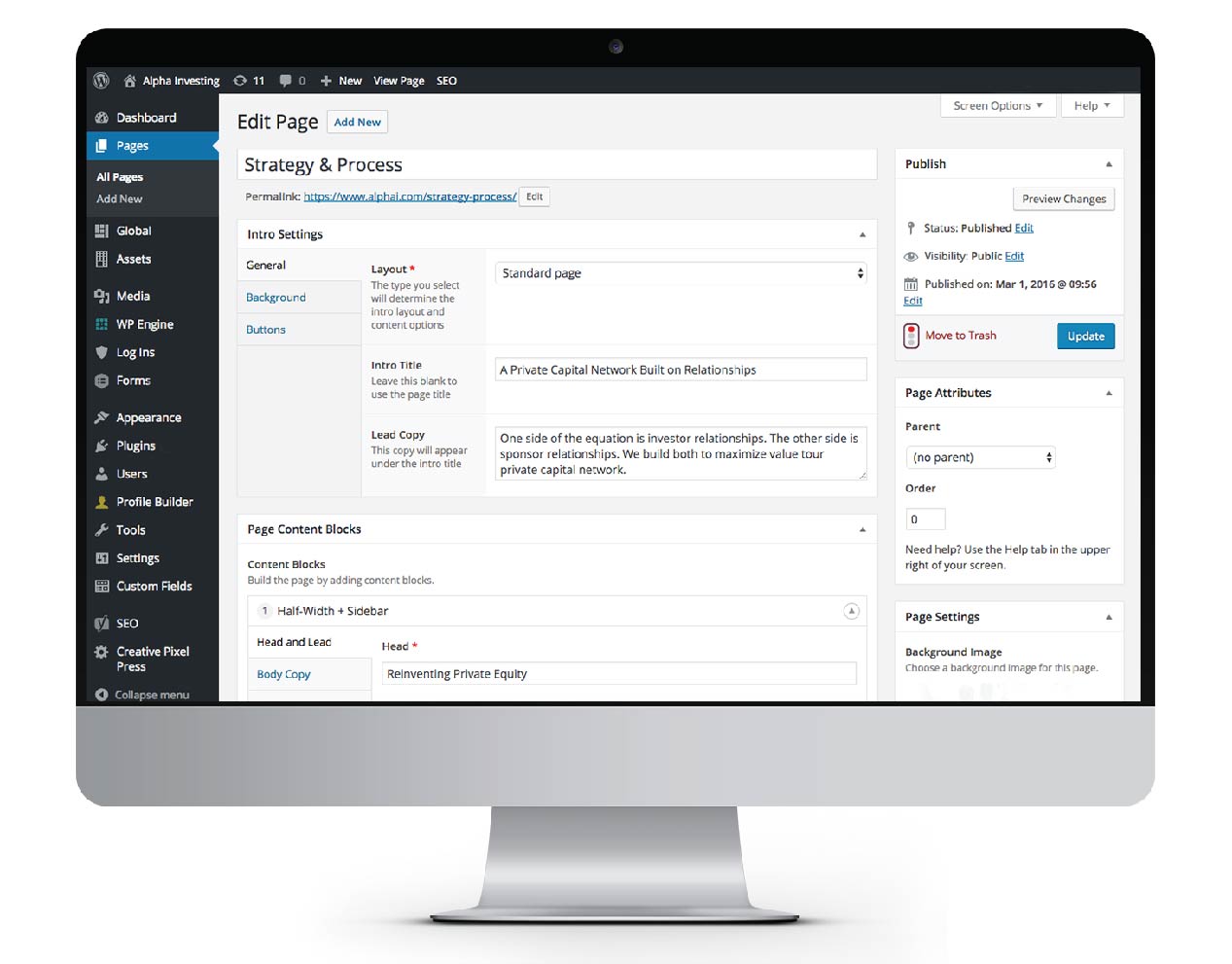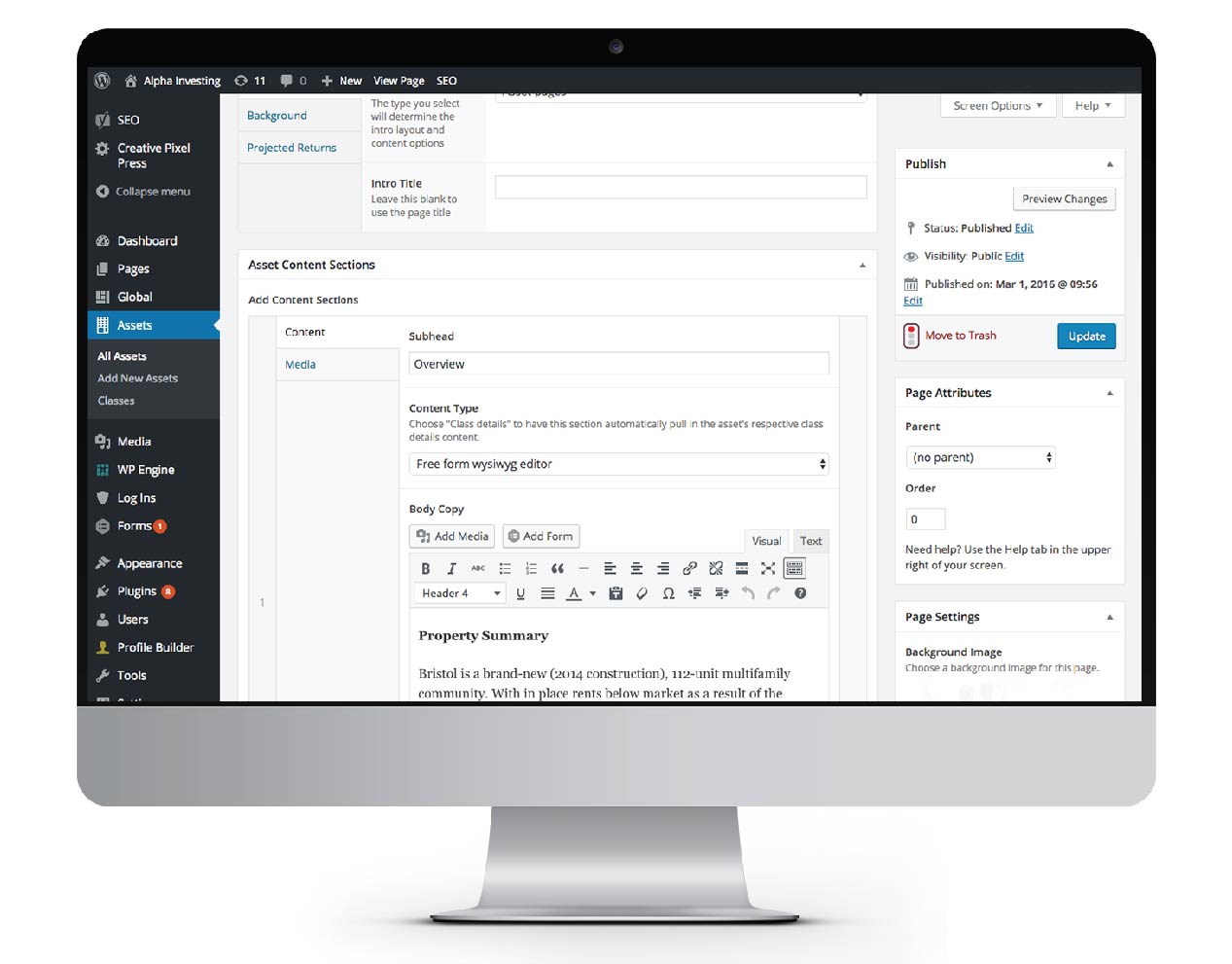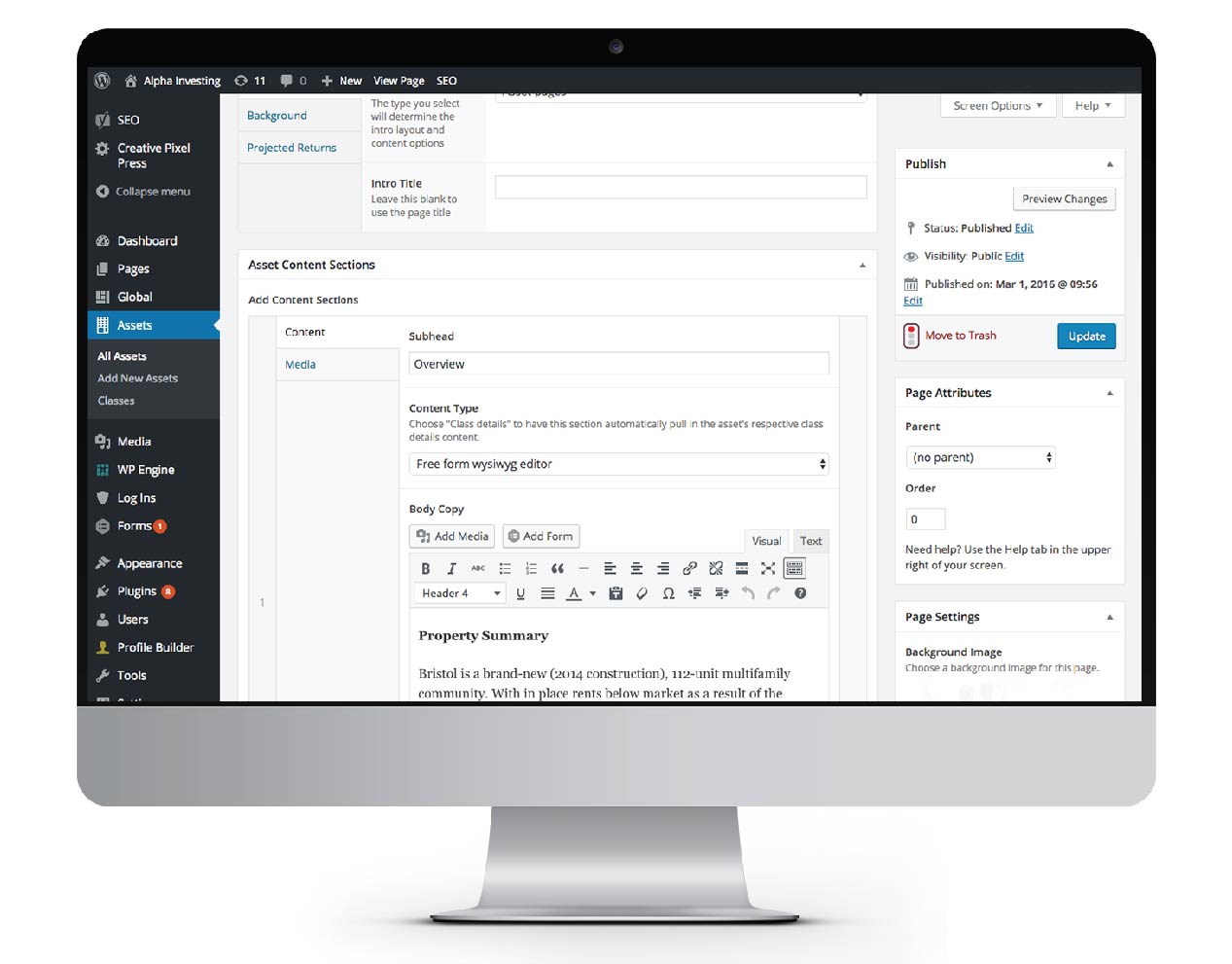 User experience isn't just for the front end of a site. We customized a WordPress install to create an intuitive, easy to manage back end that enables Alpha's admin users to quickly edit the site's content and create new pages based on drag-and-drop global content blocks.
[unex_ce_button id="content_6eseik6hd" button_text_color="#000000" button_font="light" button_font_size="15px" button_width="auto" button_alignment="center" button_text_spacing="1px" button_bg_color="#ffffff" button_padding="15px 60px 15px 60px" button_border_width="1px" button_border_color="#000000" button_border_radius="0px" button_text_hover_color="#d9d9d9" button_text_spacing_hover="1px" button_bg_hover_color="#333333" button_border_hover_color="#000000" button_link="https://www.alphai.com" button_link_type="url" button_link_target="_self" has_container="1" in_column=""]alphai.com »[/ce_button]