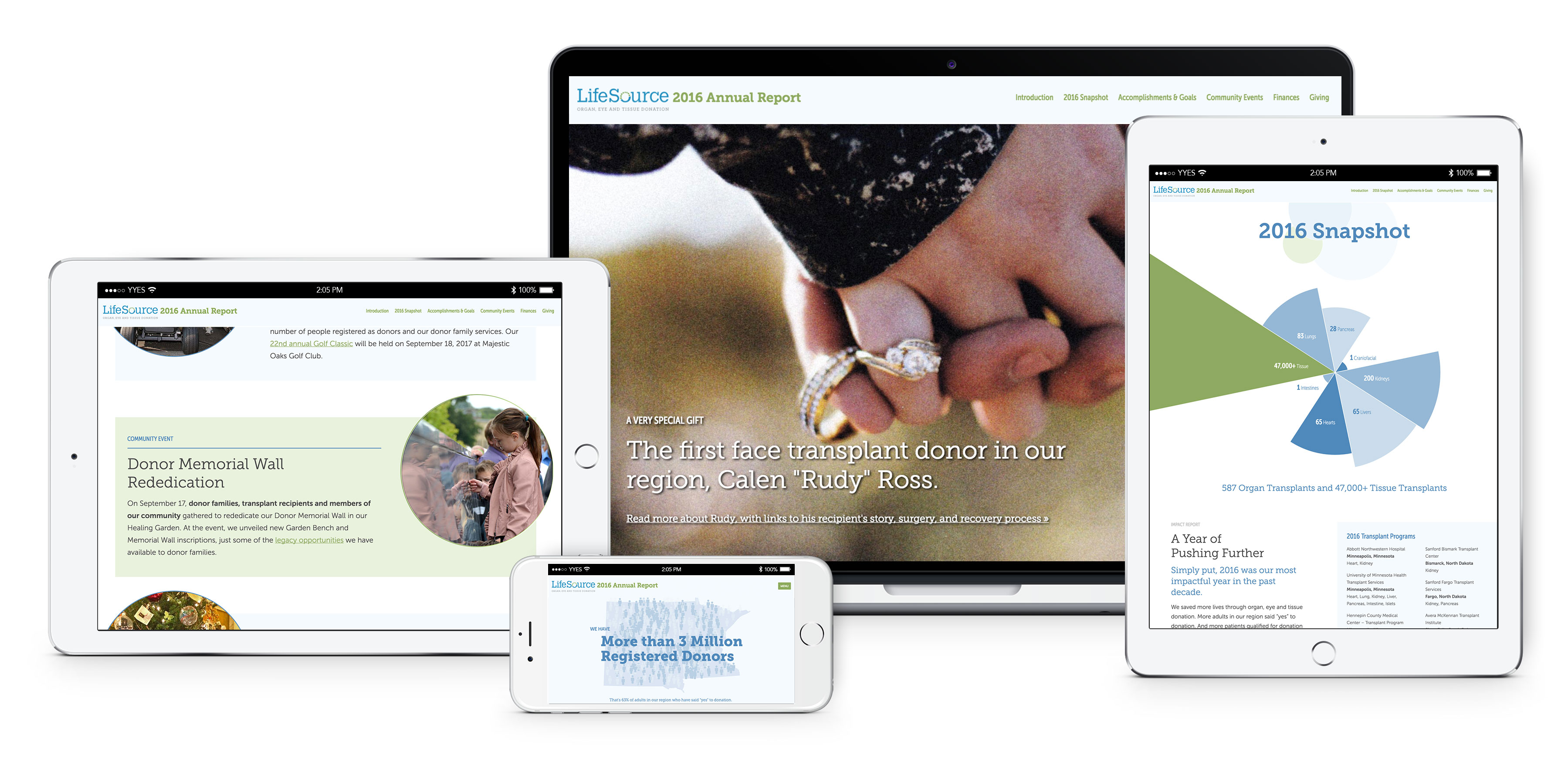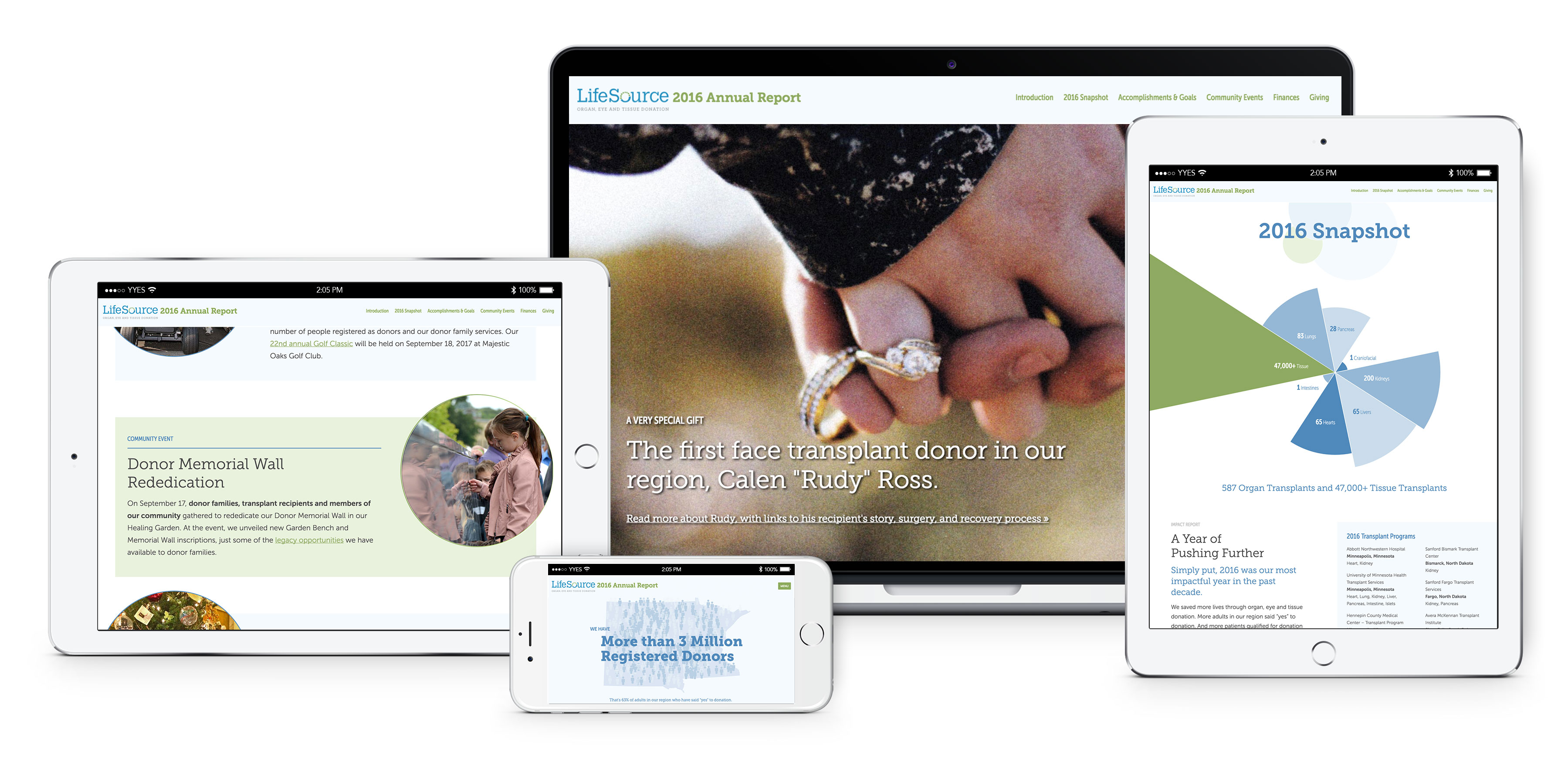 Reaching a Wider Audience and Touching Emotions
LifeSource 2016 Online Annual Report
For years, LifeSource, the organization responsible for organ, eye, and tissue donation in Minnesota, North Dakota, and South Dakota sent a printed report to 1,000+ individual financial contributors. With the dual strategy to both reduce expense and to reach a broader audience, we recommended an online report. The rationale was simple: with an online report, the organization can tell deeper stories than in its print publication. The organization could then link to components of the annual report on social media—vastly expanding the audience.
Images for the report came from many sources, often non-professional, so we combined them with crisp, on-brand graphics to create a cohesive report which tugs at heartstrings and presents the organization as approachable and unpretentious. 
Design, copywriting, and production; fully responsive, developed in WordPress in collaboration with APMeyer.
[unex_ce_button id="content_6eseik6hd" button_text_color="#000000" button_font="light" button_font_size="15px" button_width="auto" button_alignment="center" button_text_spacing="1px" button_bg_color="#ffffff" button_padding="15px 60px 15px 60px" button_border_width="1px" button_border_color="#000000" button_border_radius="0px" button_text_hover_color="#d9d9d9" button_text_spacing_hover="1px" button_bg_hover_color="#333333" button_border_hover_color="#000000" button_link="https://annualreport.life-source.org/" button_link_type="url" button_link_target="_blank" has_container="1" in_column=""]annualreport.life-source.org[/ce_button]