Brand Case Study
Refreshing a Brand for the
Next Generation
of its Clients
Marquette Asset Management
A Brand Evolution that Retained Equities
Marquette Asset Management provides integrated wealth management services for individuals, families, and institutions.
Founded by Minnesota's Pohlad family and now a subsidiary of UMB Financial, Marquette Asset Management specializes in personalized investment management and fiduciary services. Part of a family of companies, Marquette had strong existing brand assets but wanted to refine both how it presented itself and the story it communicated.


Leaving an Impression
A services and capabilities brochure and document folio gave the firm a vehicle for making positive impressions on prospective clients and their advisors.
Working closely with leadership in discovery sessions, we developed content that explained Marquette's strategy, approach, and high-touch service. A photo shoot in the firm's stunning Minneapolis offices established Marquette as modern and forward thinking, while our choices for paper and print techniques gave the brochure tactile impact.
Brochure:
8¾"x11½"
Neenah Oxford paper
CMYK plus PMS colors offset printed by Shapco
Photography by Jerry Lee
Folio: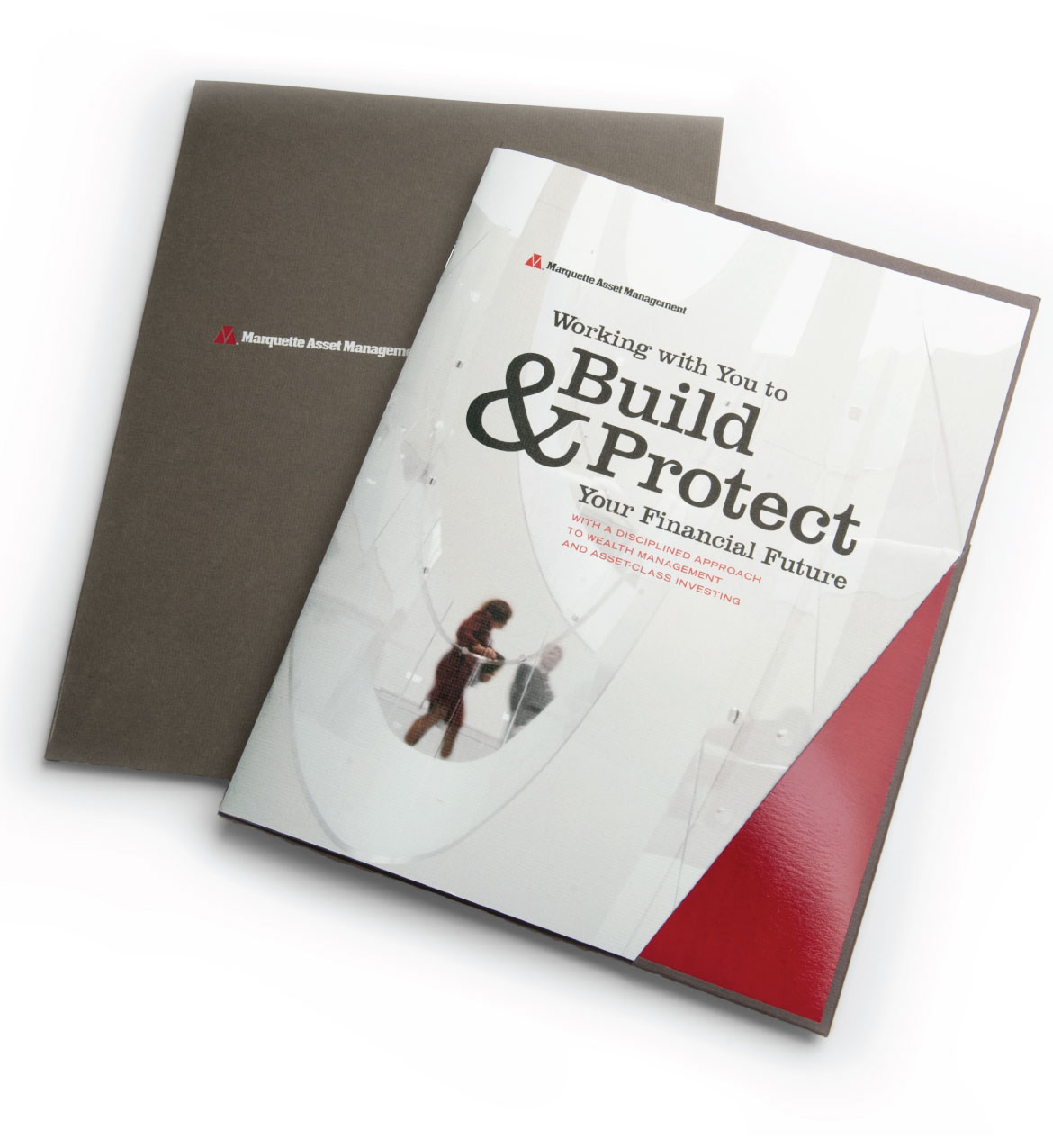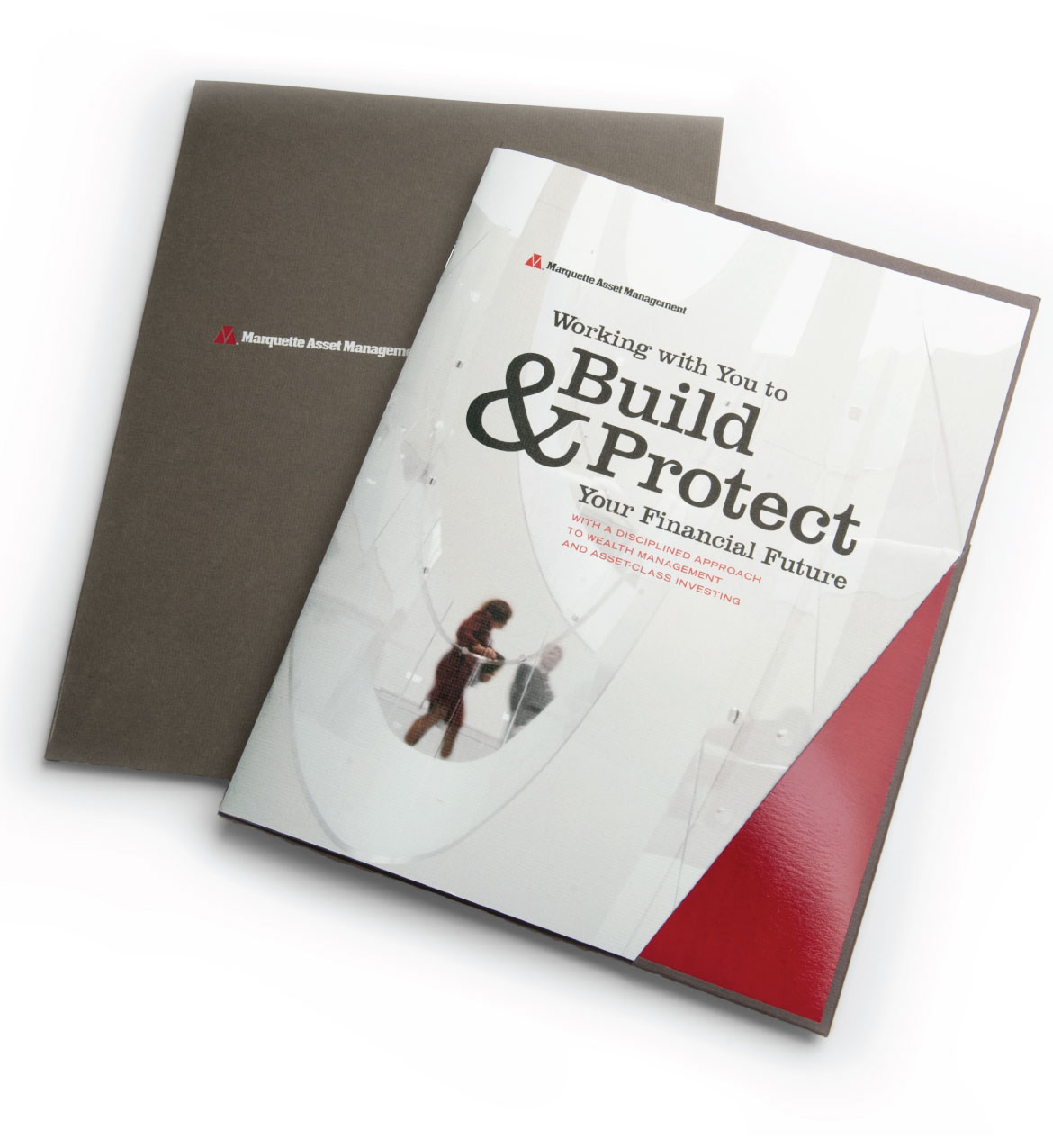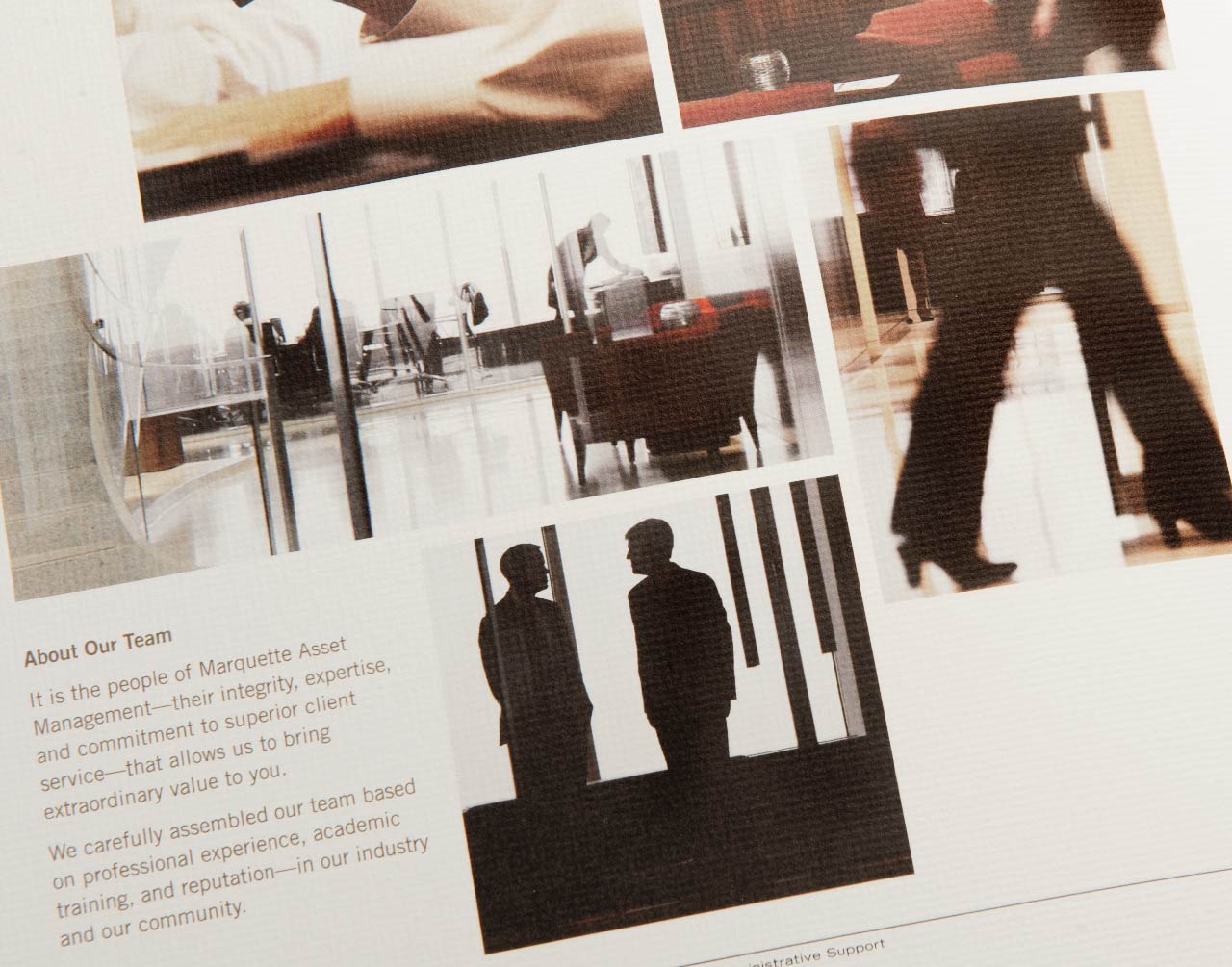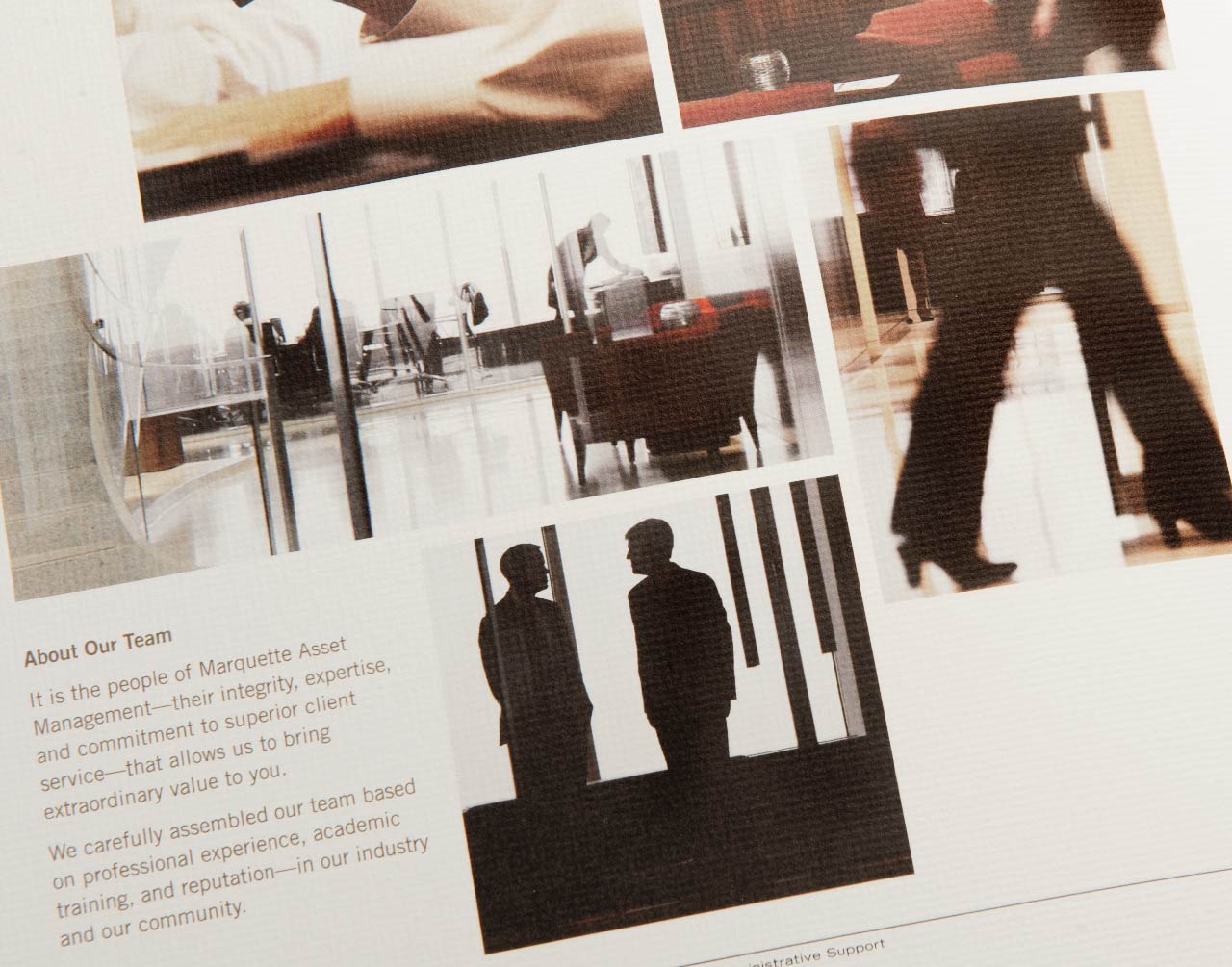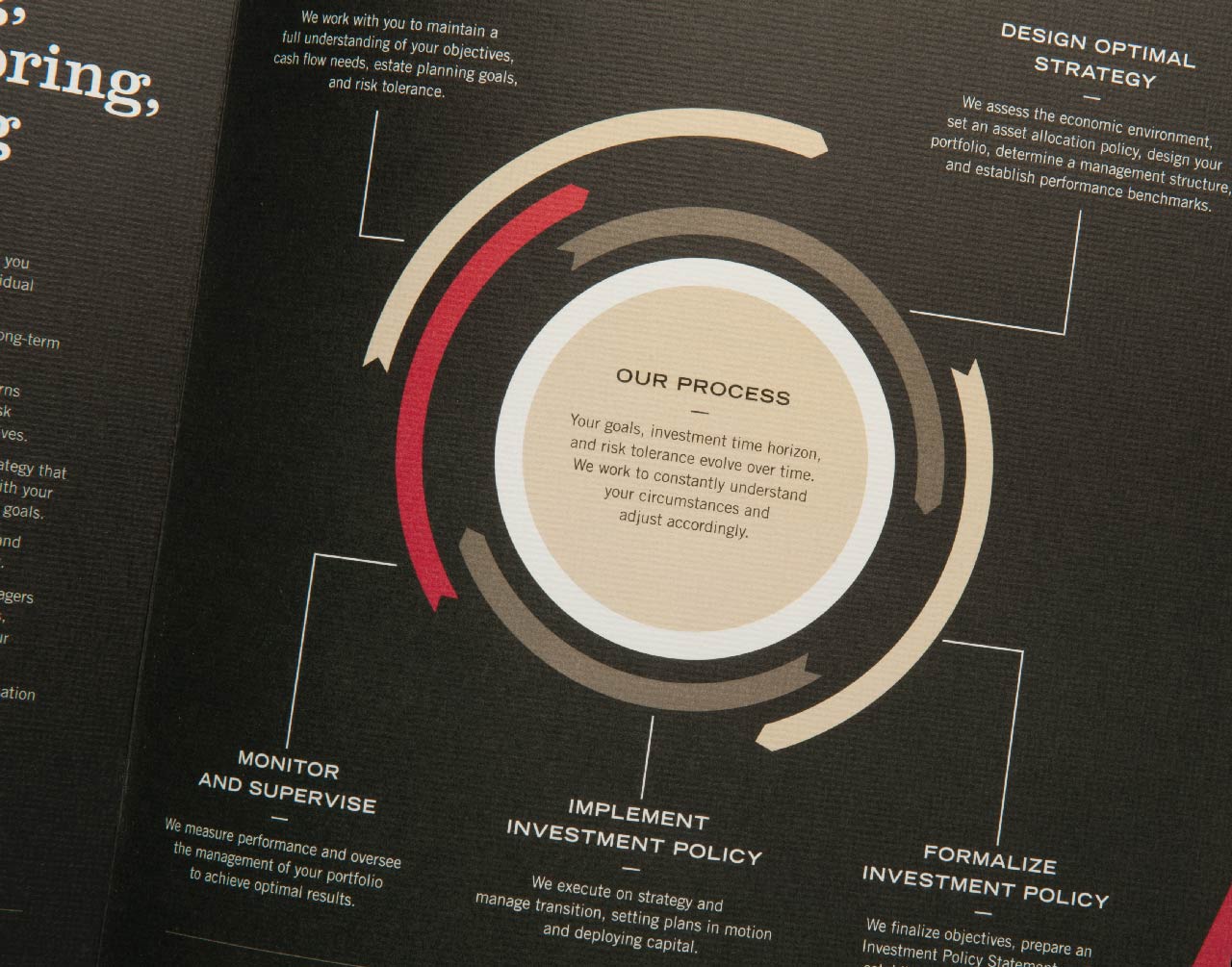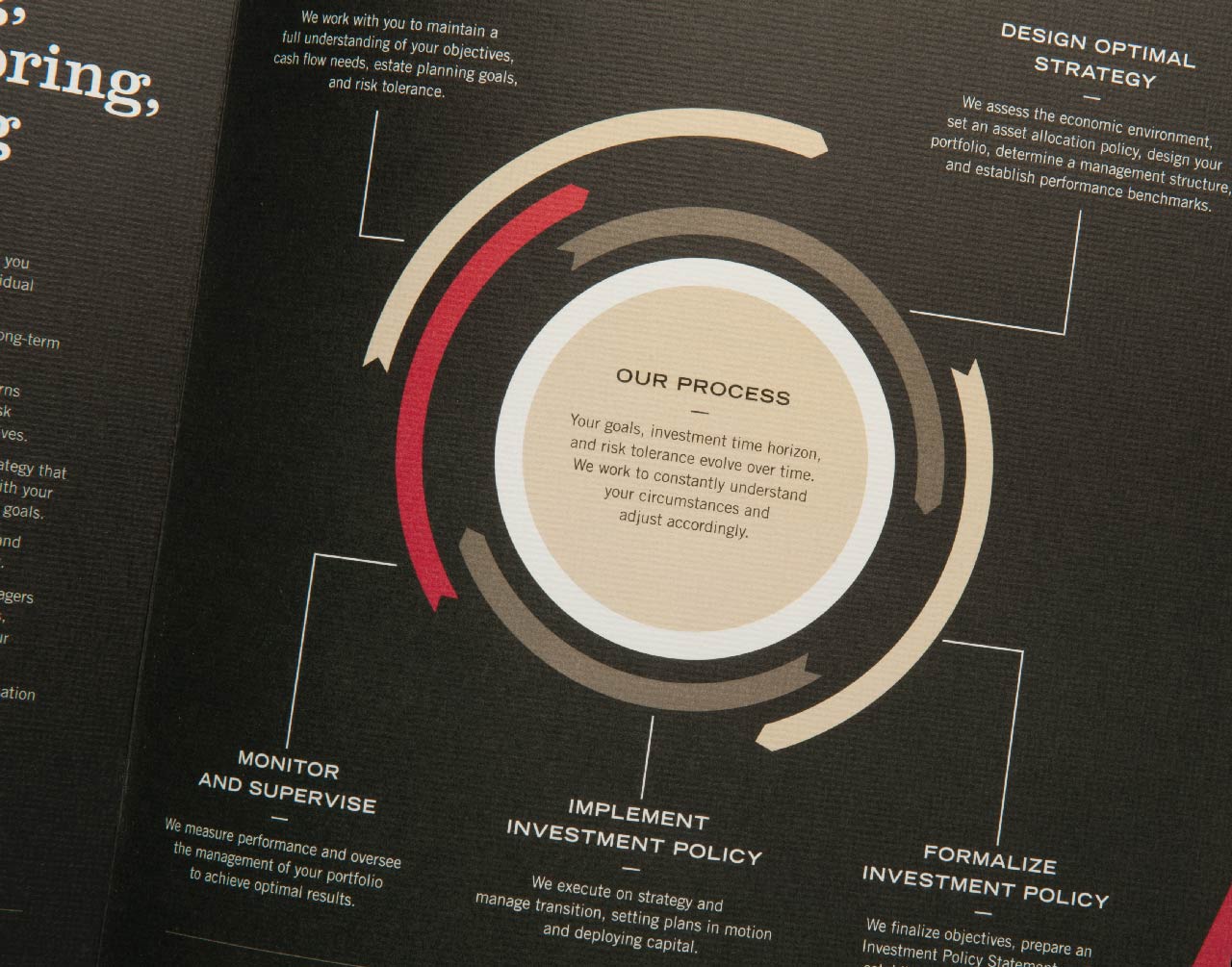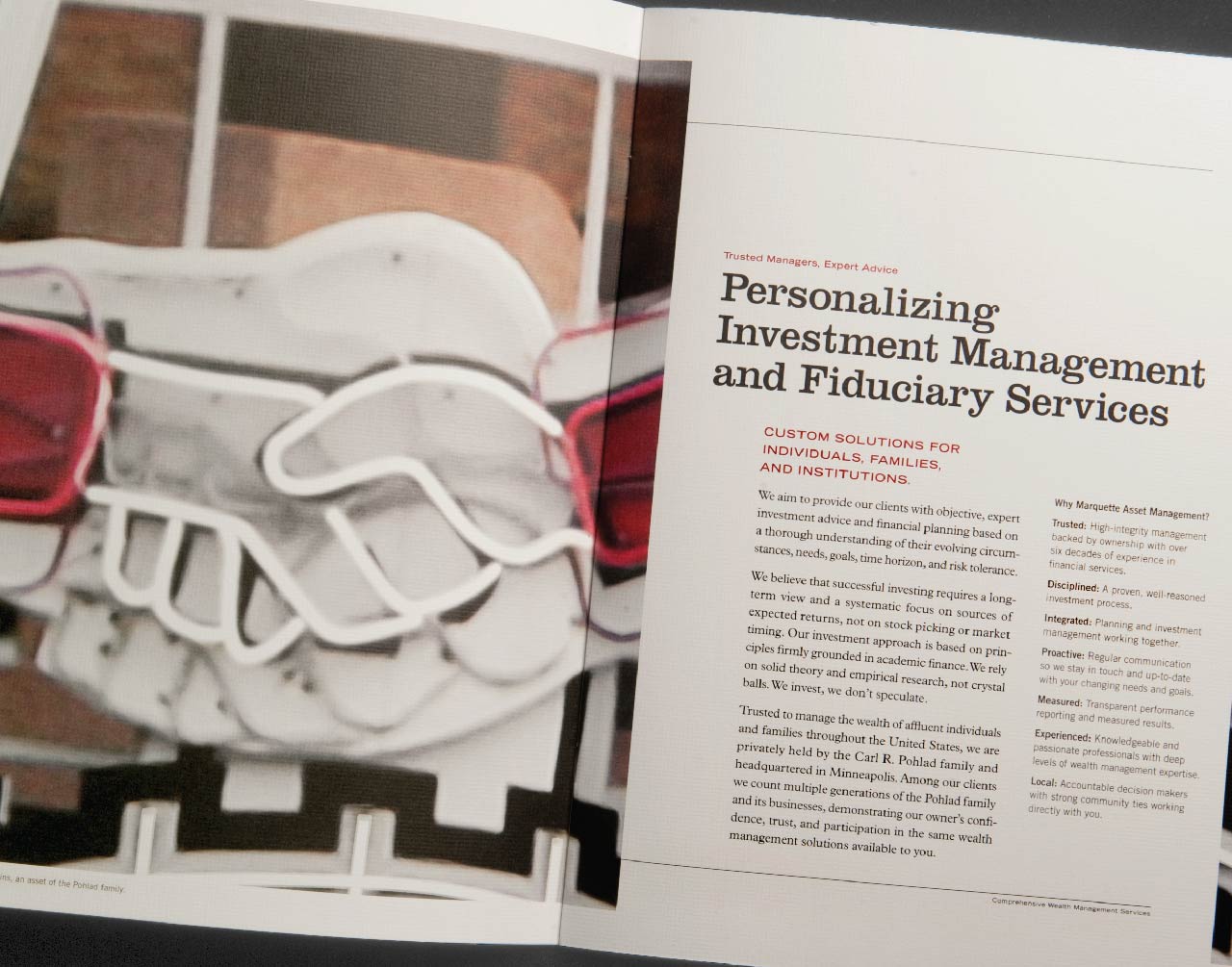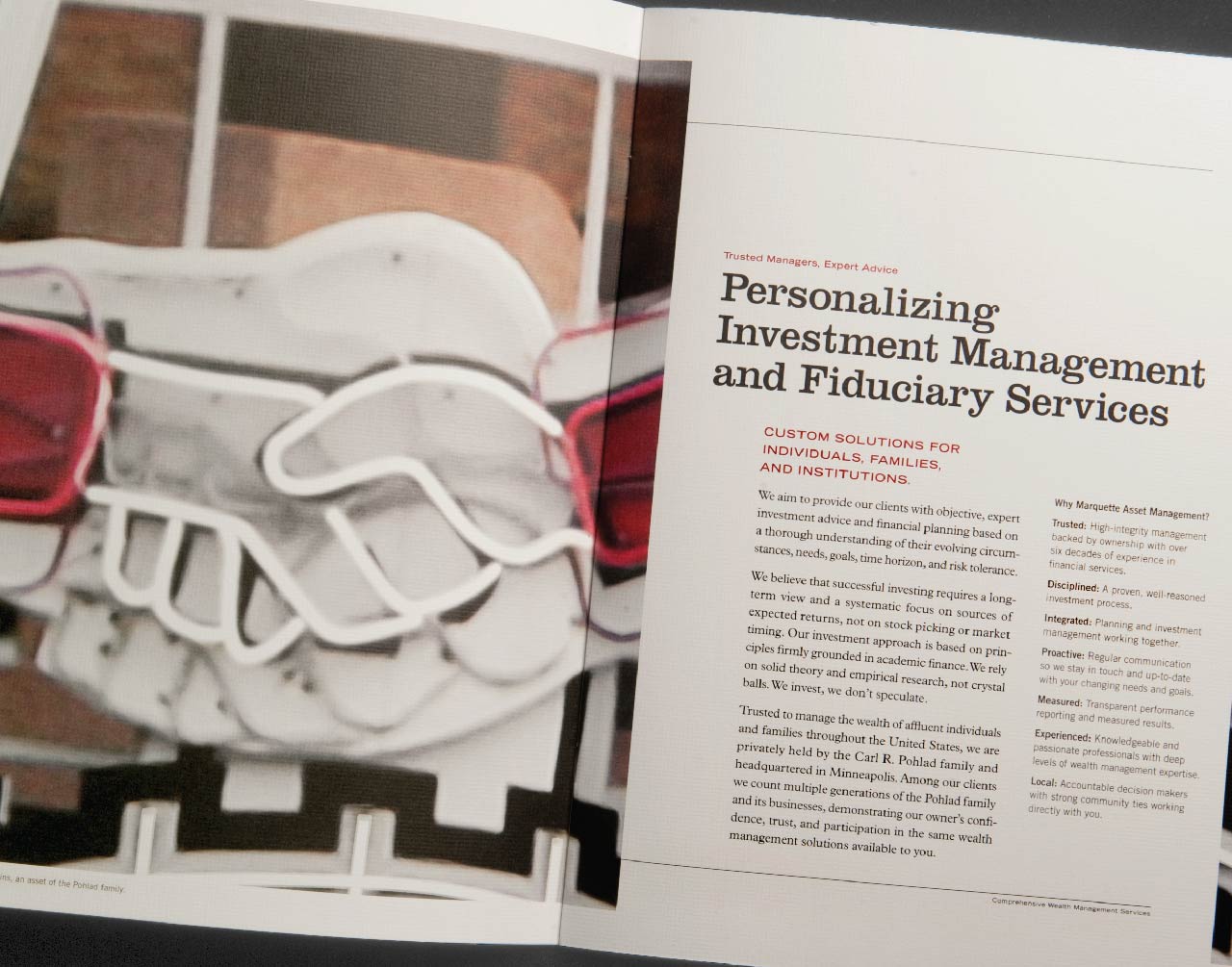 Creating Presence Online
We determined that most of Marquette's website visitors are looking to pre-qualify the firm ahead of an in-person meeting with an advisor.
Clear navigation and straightforward, organized content lay out the firm's services, strategy, and value proposition. The site's look-and-feel aligns with the firm's printed brochure for a cohesive, considered presentation.
Website:
Custom WordPress theme
Responsive to all viewports
Optimized for audiences with aging eyesight
Developed in partnership with Westwerk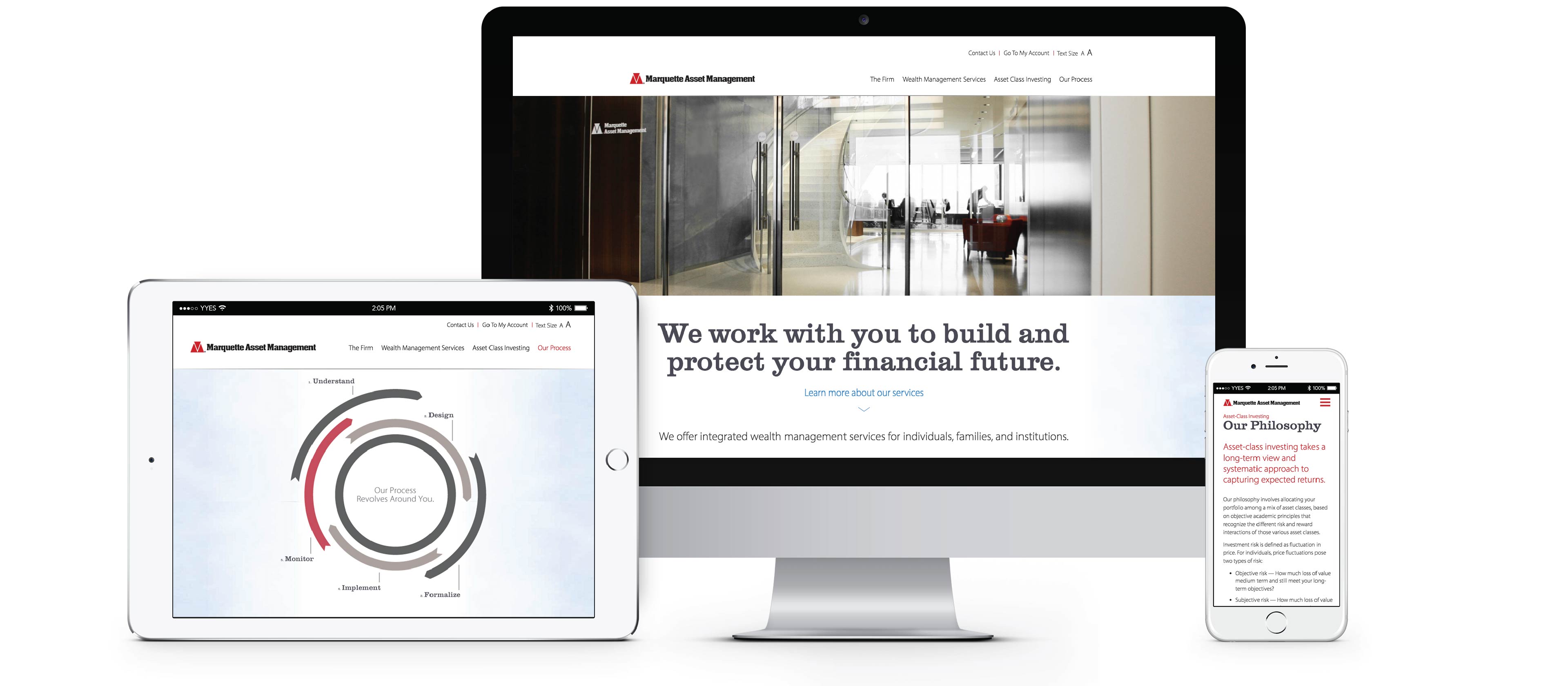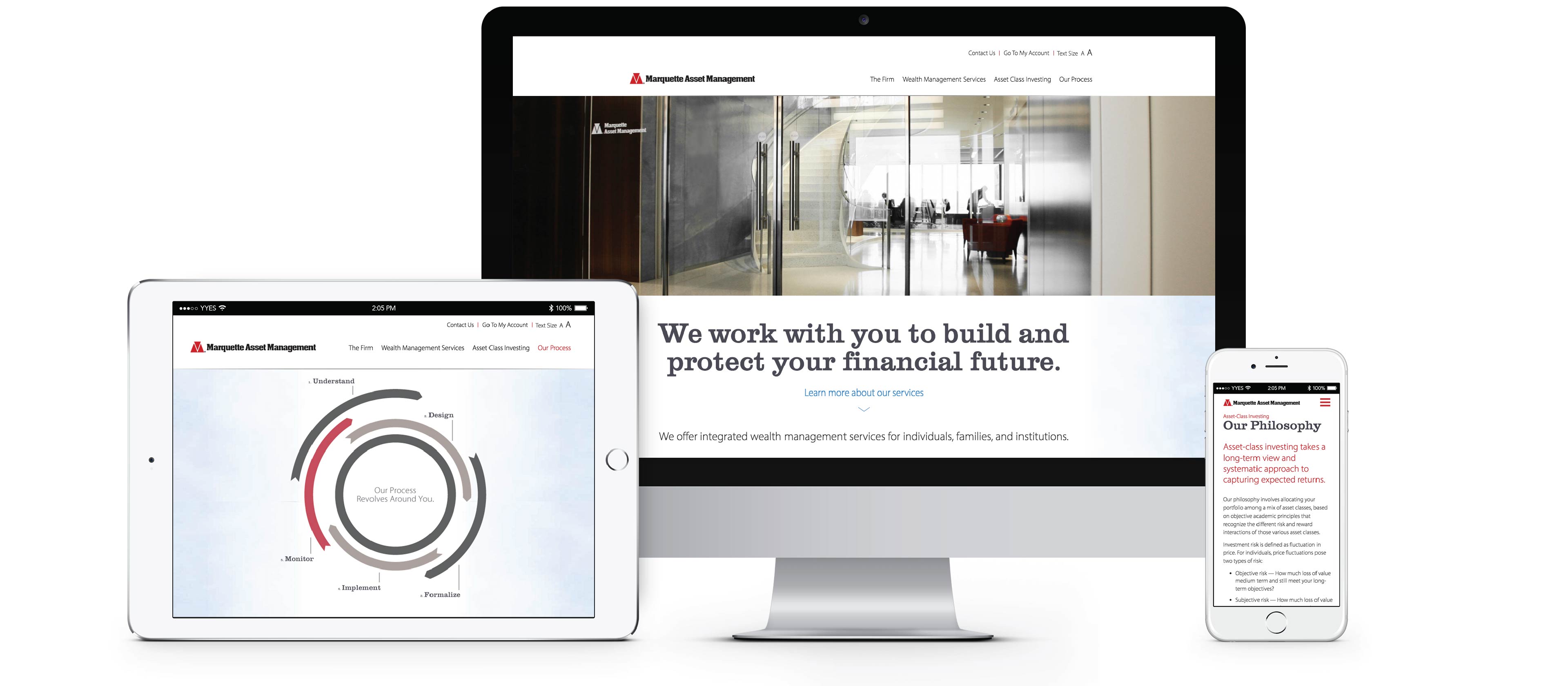 [unex_ce_button id="content_z9nx19rpl" button_text_color="#000000" button_font="light" button_font_size="15px" button_width="auto" button_alignment="center" button_text_spacing="1px" button_bg_color="#ffffff" button_padding="15px 60px 15px 60px" button_border_width="1px" button_border_color="#000000" button_border_radius="0px" button_text_hover_color="#d9d9d9" button_text_spacing_hover="1px" button_bg_hover_color="#333333" button_border_hover_color="#000000" button_link="/case-studies/" button_link_type="url" button_link_target="_self" has_container="1" in_column=""]www.marquetteam.com[/ce_button]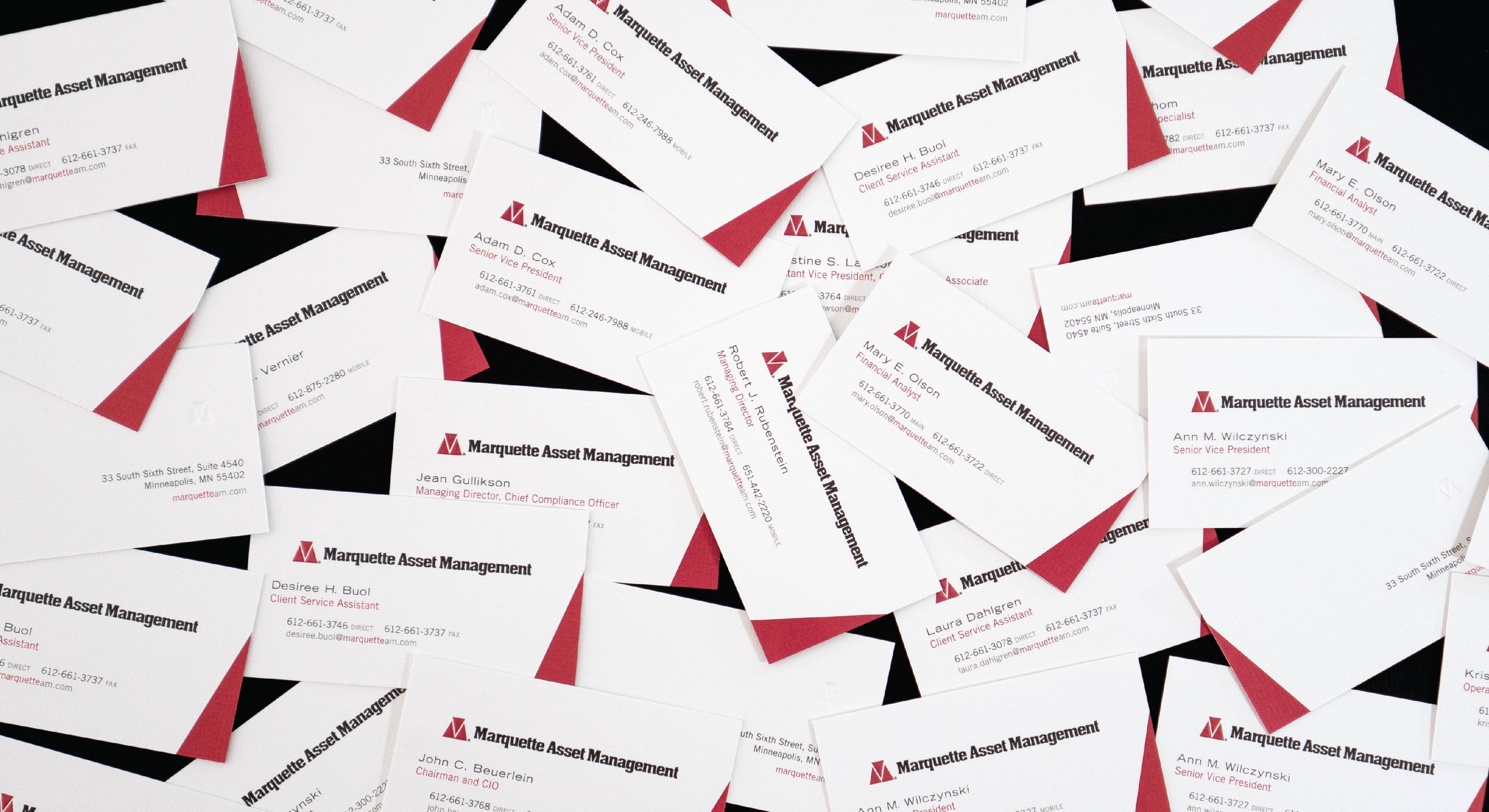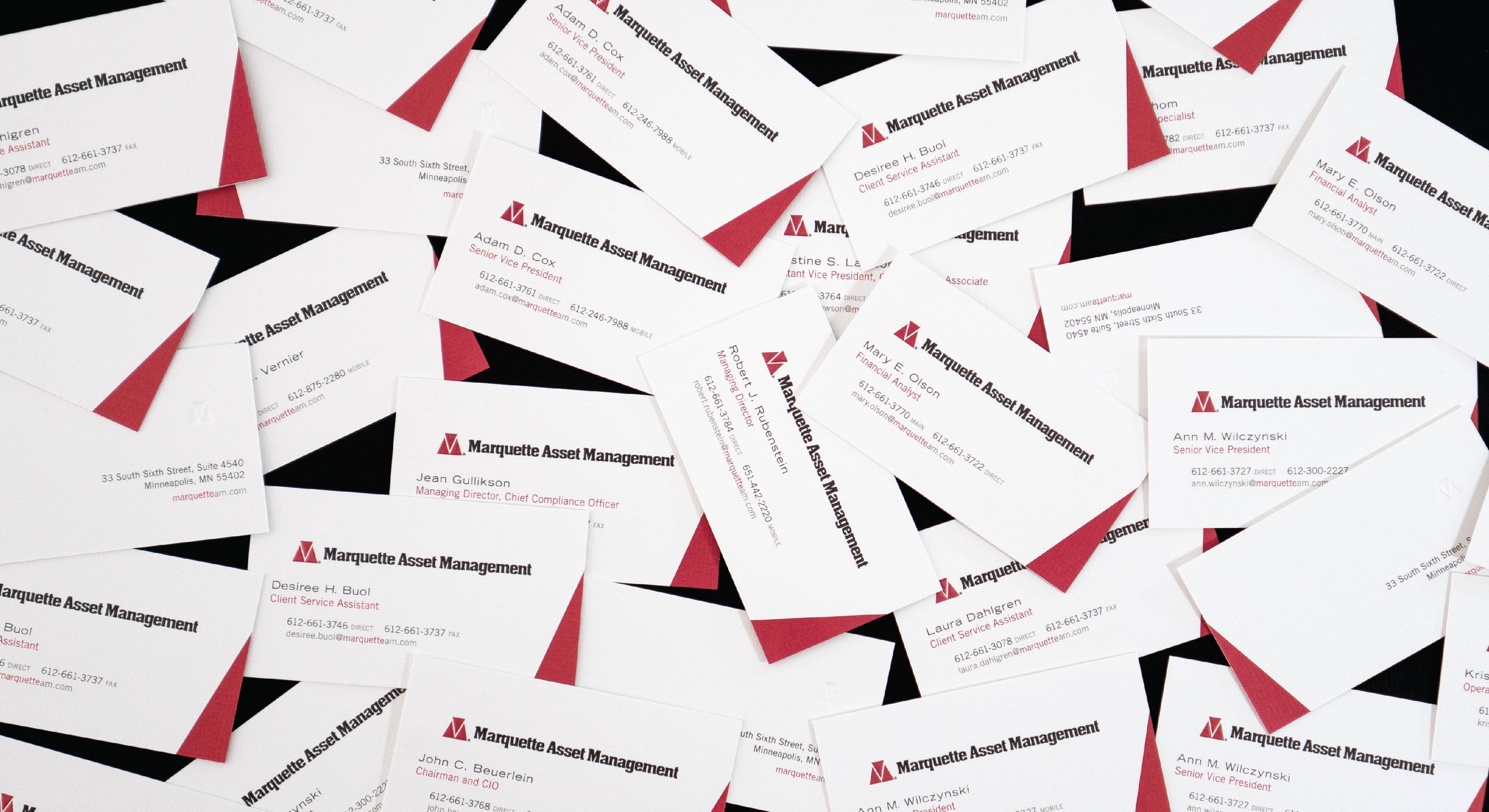 The firm's business cards—double-thick Neenah Oxford paper, printed both sides, and with an embossed logo on the front that leaves a mirror-image, un-inked deboss of the logo on the card's back—are a physical representation of Marquette's high-touch client service.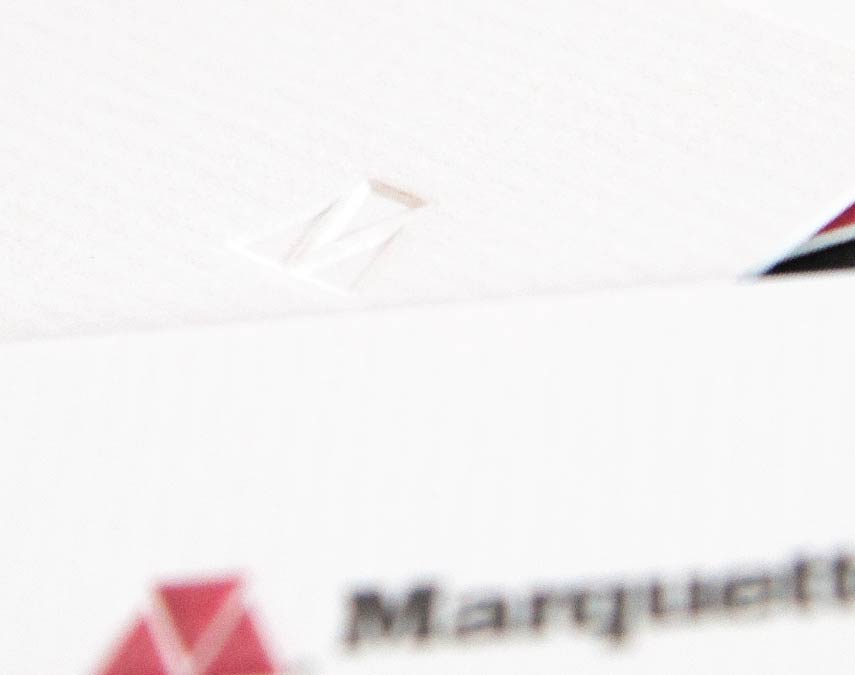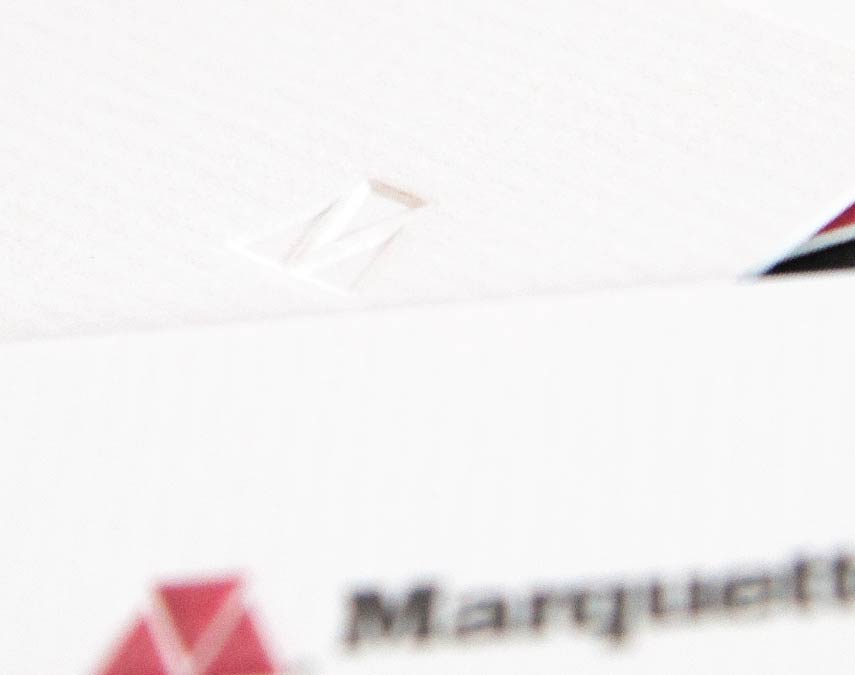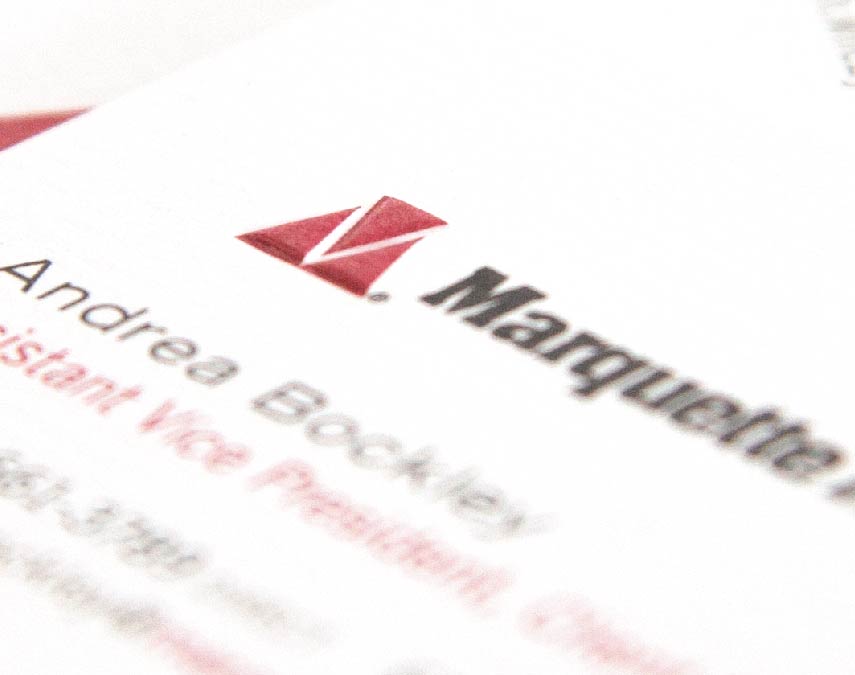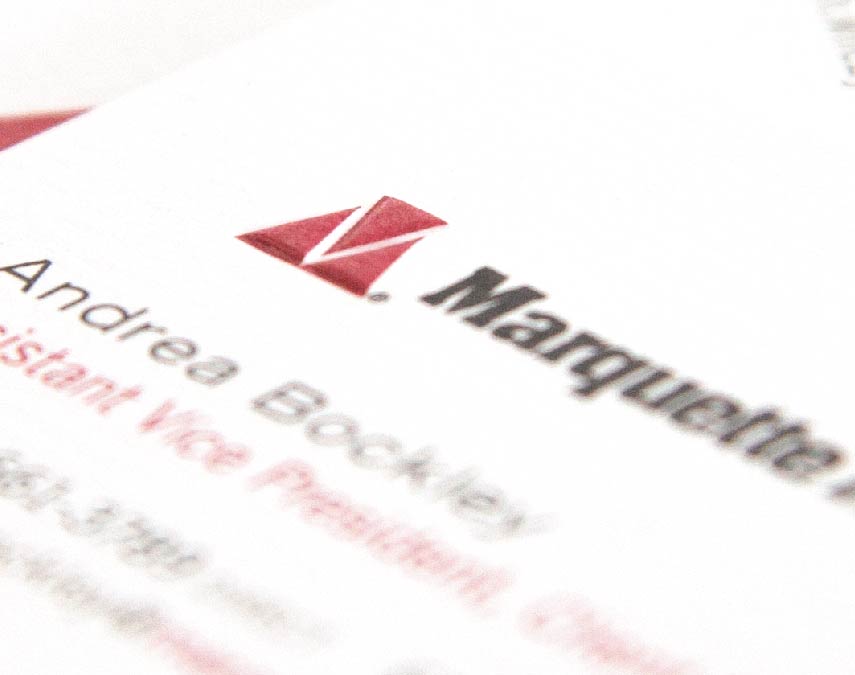 Outcome
Design Means Business
The firm's brochures, website, document template system, and emails all use custom photography and clear, direct messaging, creating a brand that is at once sophisticated business and Midwest-approachable.