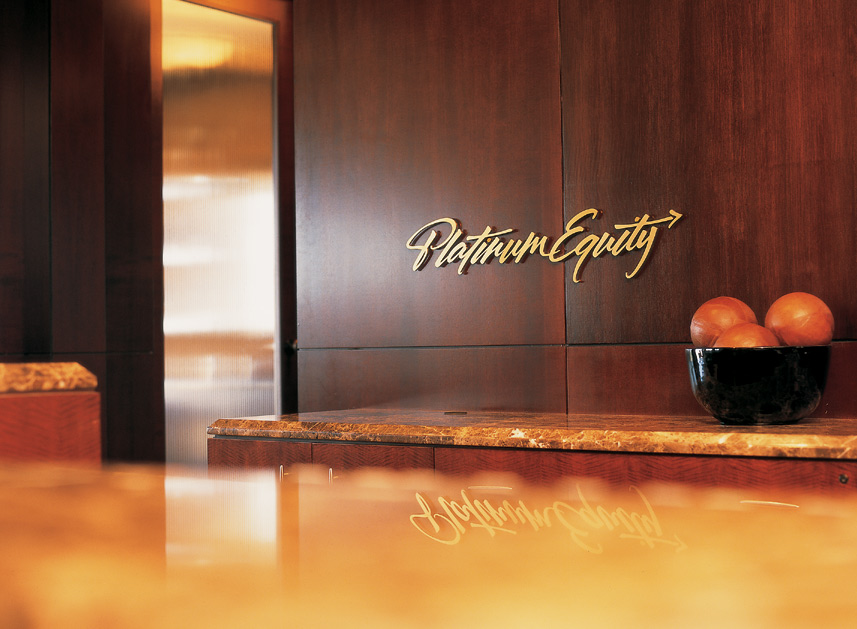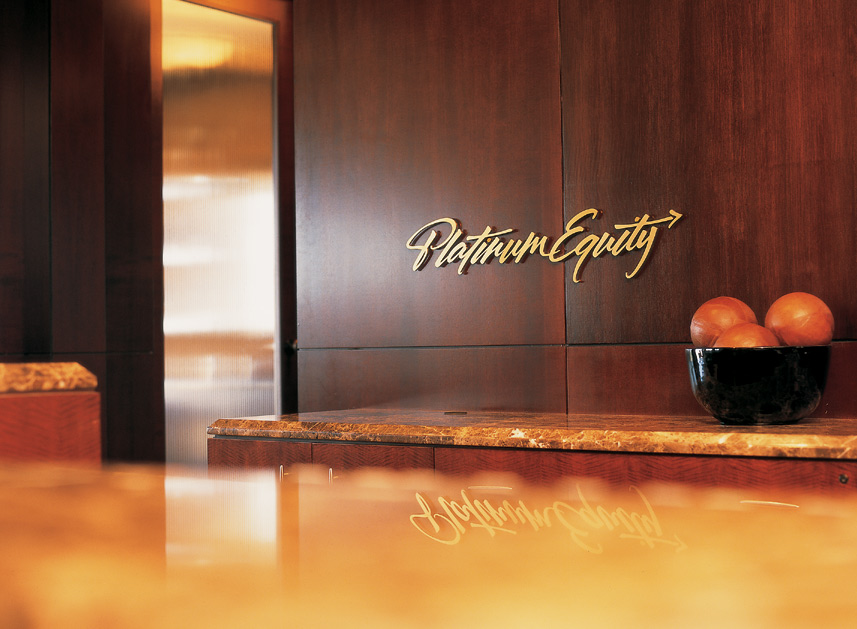 Platinum Equity Logo and Identity System
Beverly Hills-based private equity firm Platinum Equity is known for signing its M&A deals swiftly and advancing with certainty. Those core characteristics led us to a simple but powerful logo solution: a signature completed with a forward-moving arrow.
A series of alibi marks give the logo flexibility in a range of applications.
Hand lettering by Dan Cotton, printed in a custom-mixed metallic ink. Stationery system on 100% cotton kid finish paper by Crane's.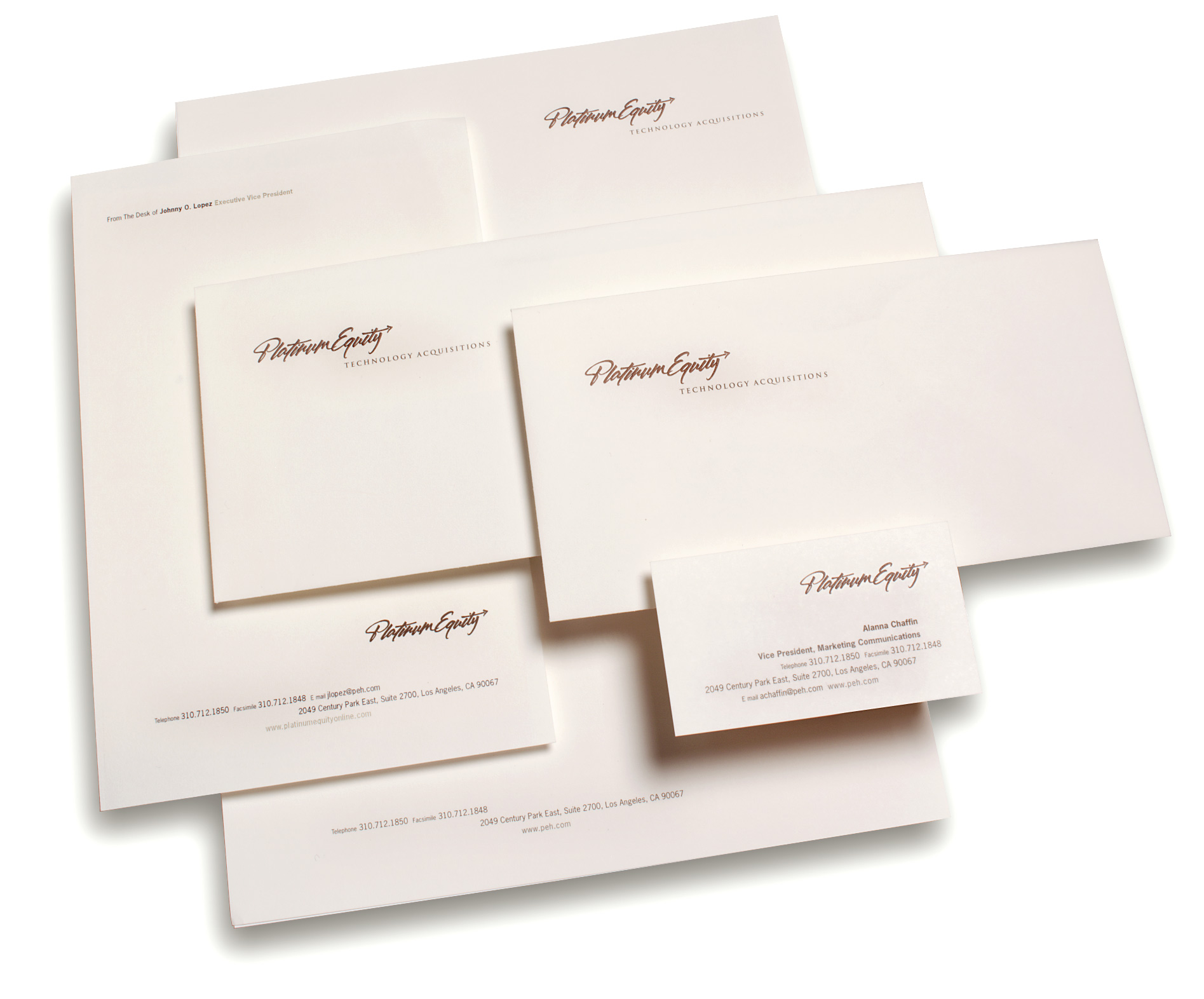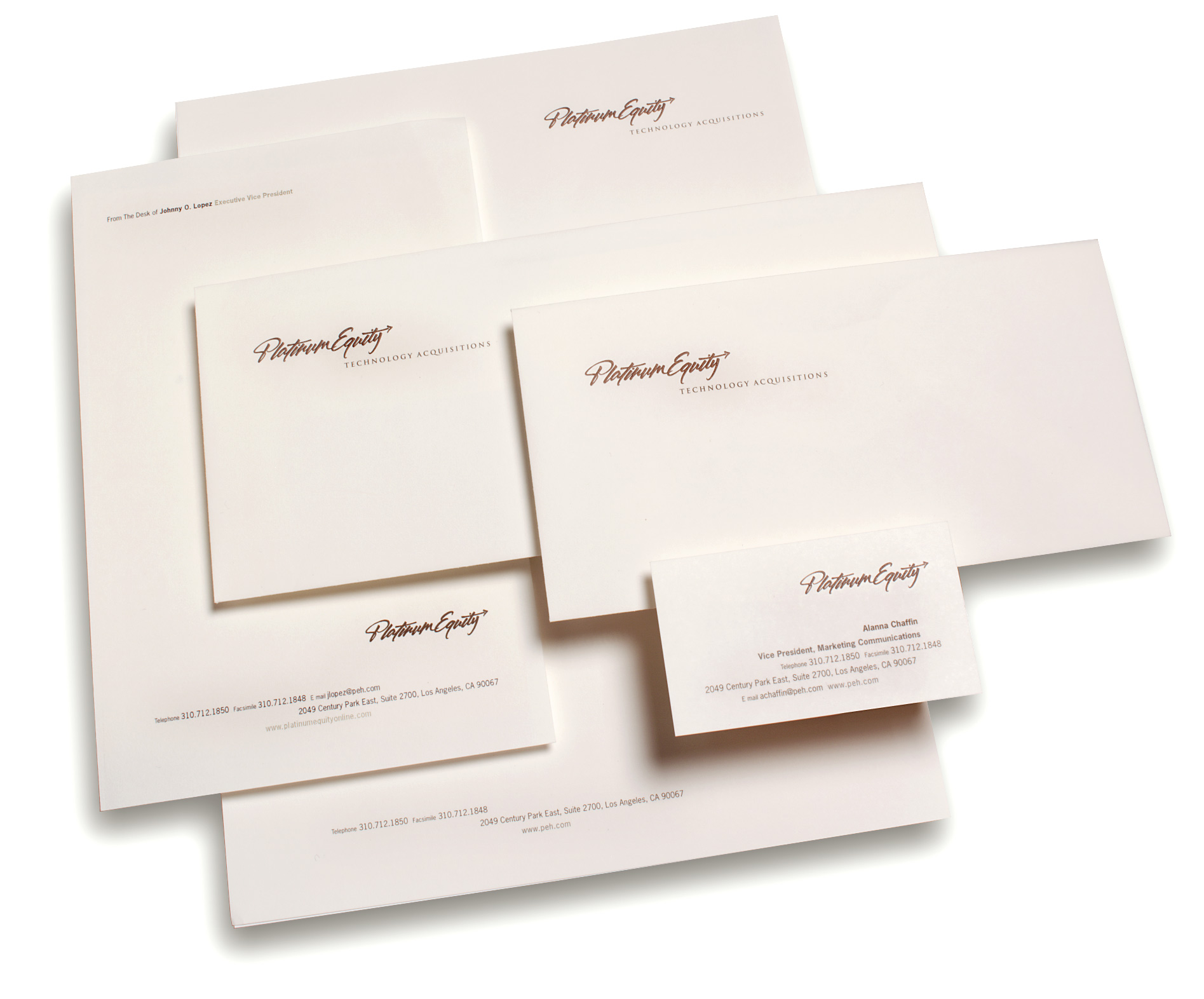 Los Angeles
(818) 369-7990
Minneapolis
(612) 605-4875