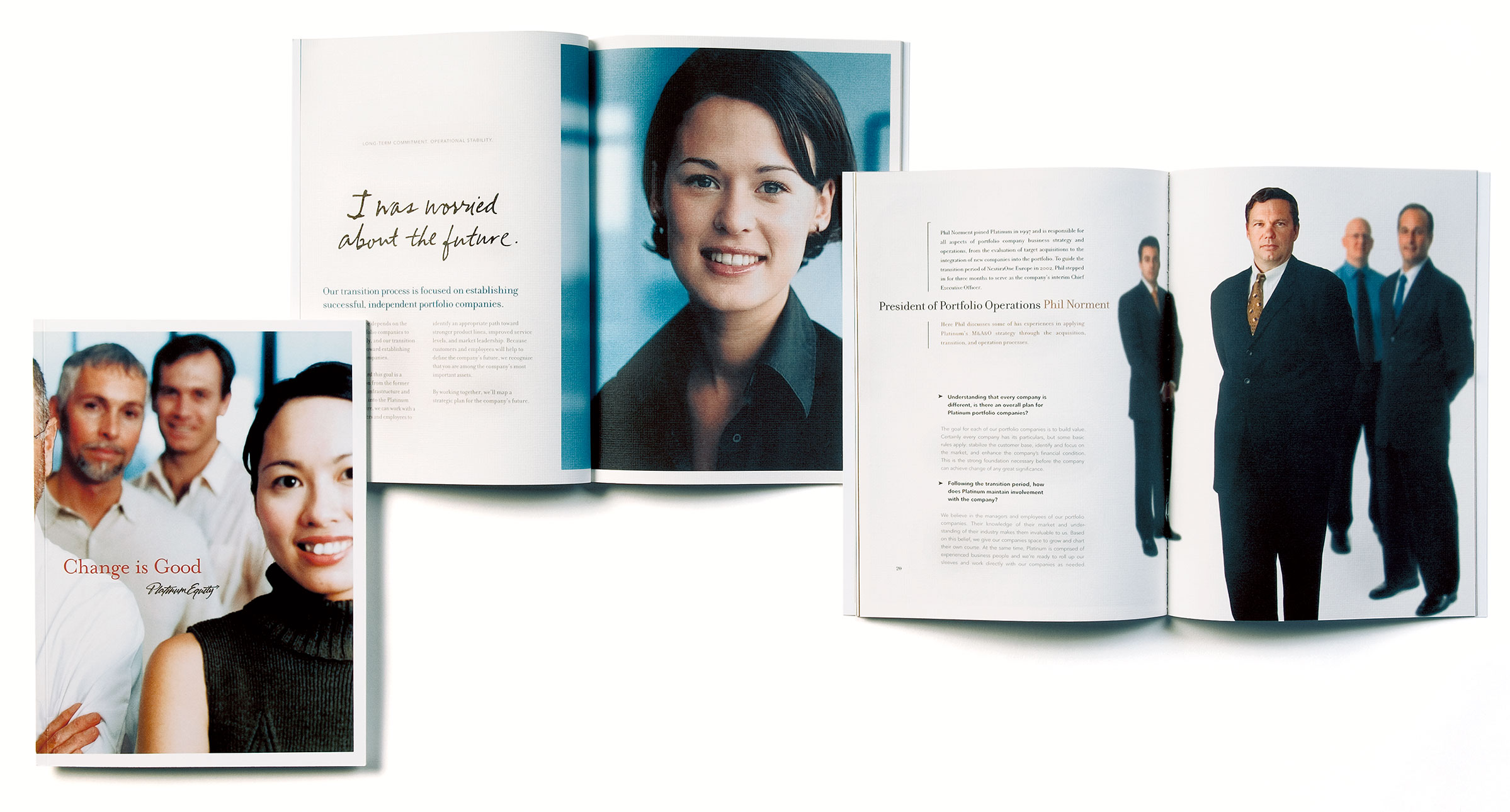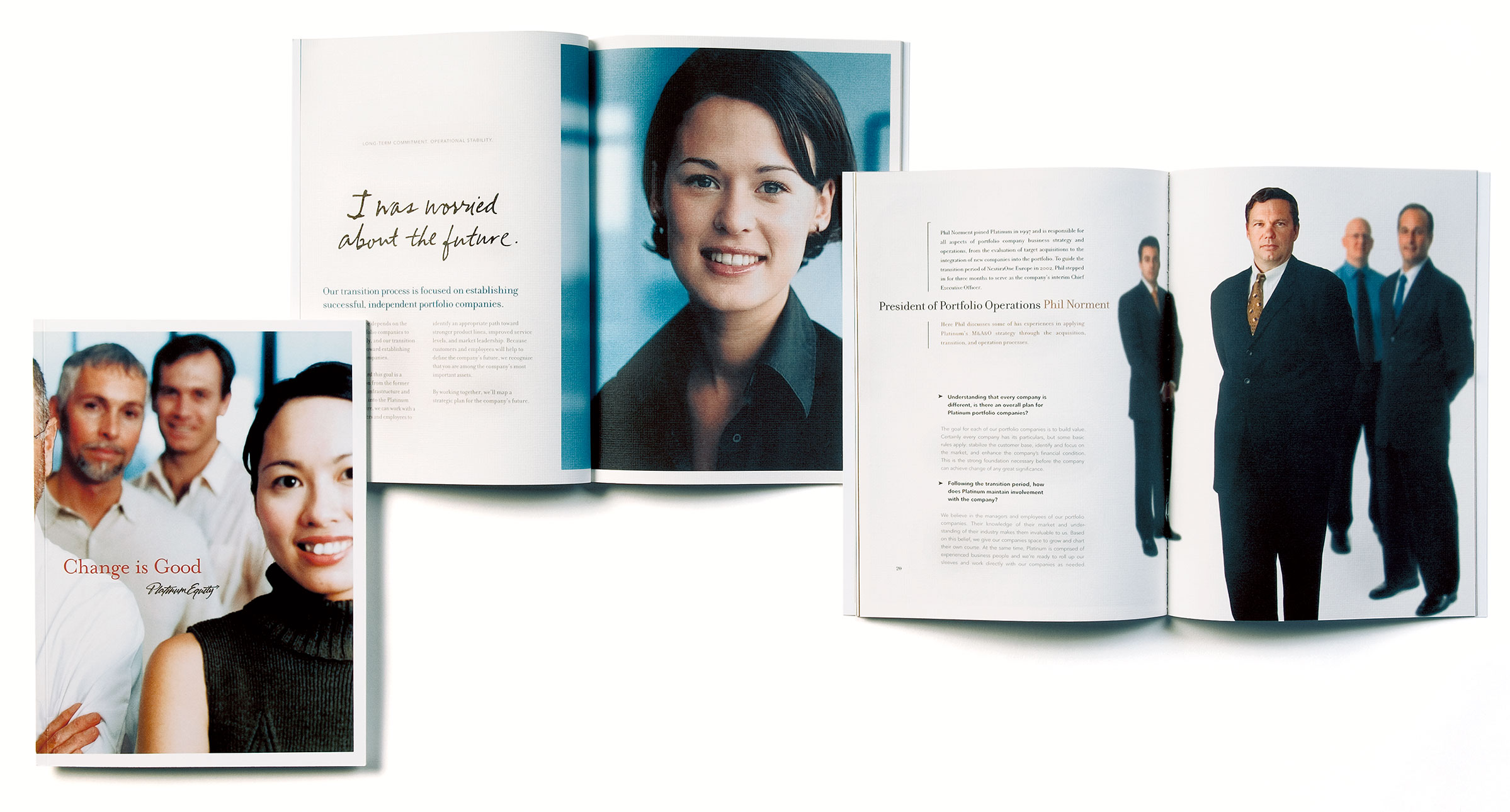 Platinum Equity
M&A Transition Brochure
Operations brochure distributed to customers and employees of recently acquired portfolio companies. The objective was to put a face to the new private equity owners, relieve uncertainty during the ownership transition, and to express the positive benefits of Platinum's operationally focused strategy.
Design, art direction, and copywriting.
32pp Neenah Oxford, offset printed and perfect bound.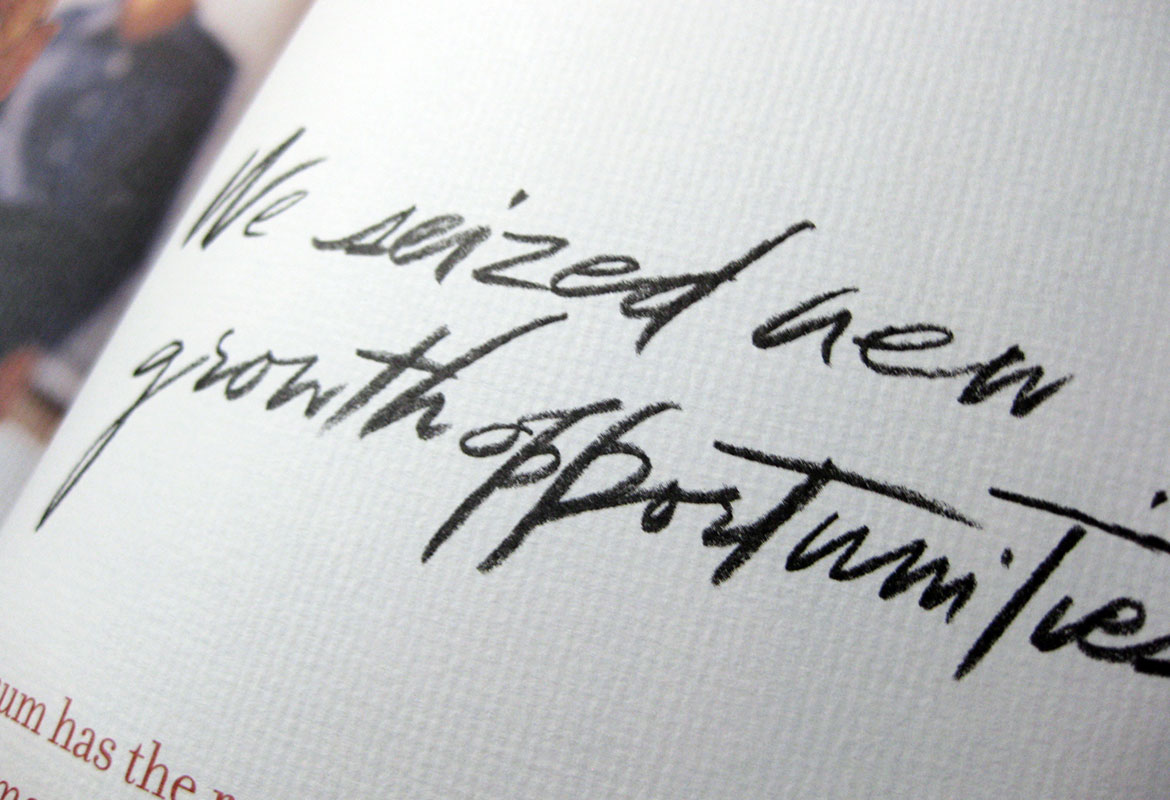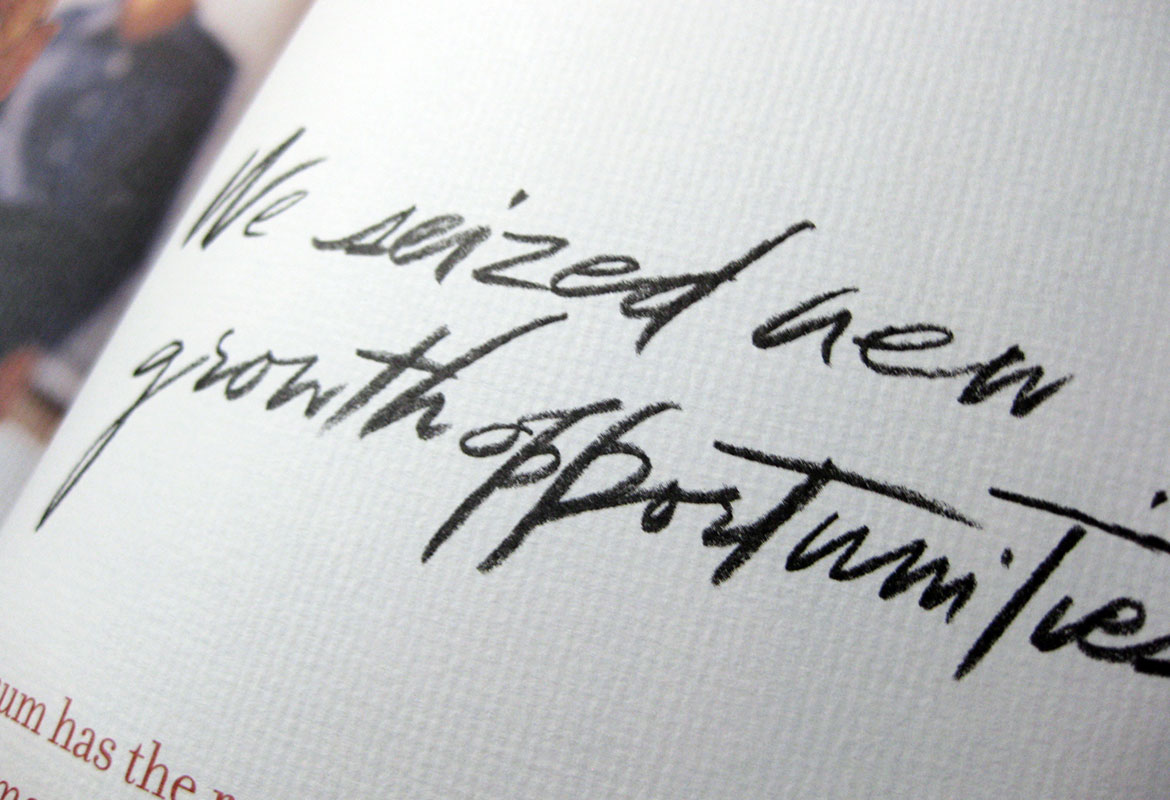 Los Angeles
(818) 369-7990
Minneapolis
(612) 605-4875